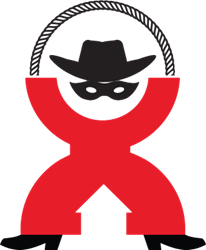 Don't Put Your Loan in Danger, Call The Loan Arranger!
Denver, Colorado (PRWEB) October 22, 2014
Denver Mortgage Banker Jason M. Ruedy, also known as The Home Loan Arranger, has recently assisted a significant number of vacation home buyers with mortgage financing. In Mr. Ruedy's opinion, individuals and couples are shifting away from purchasing investment properties(such as rental homes), and moving towards purchasing vacation properties instead.
This trend is in line with an updated survey released by the National Association of Realtors (NAR) in October 2014 entitled 2014 Investment and Vacation Home Buyers Survey(which is available for a fee-based eProduct download on the National Association of Realtor's website).
The survey, which is discussed in an article that was published on October 14, 2015 on National Mortgage Professional Magazine's website, entitled Vacation Homes Sizzle as Investment Homes Fizzle, describes vacation home sales as "reaching new heights."
According to the National Mortgage Professional Magazine's article, "Indeed, the NAR data confirms that observation: Lifestyle factors were cited as the primary motivation for vacation homebuyers, with 46 percent of vacation homes located within 100 miles and 34 percent more than 500 miles. Eighty seven percent of the survey respondents stated that want to use the property for vacations or as a family retreat, while 31 percent planned to use it as a primary residence in the future."
Mr. Ruedy, who has been working in the mortgage industry for more than 20 years, has personally witnessed this trend taking hold, and has assisted numerous clients with vacation home financing.
"I've noticed that many of my clients have shifted from an interest in purchasing investment properties to an interest in purchasing vacation homes. Many want to spend more vacation time with their families, and it seems as if the purchase of a vacation home is the perfect way to accomplish that goal. I've also met with people who want to purchase vacation homes because they plan to live in them permanently after they retire."
Mr. Ruedy advises anyone interested in purchasing a vacation home to start looking into it sooner rather than later because real estate prices are still on the rise.
"If you see a vacation home that you want to buy, don't let the opportunity pass just because you don't have enough for an all-cash purchase. Plenty of people finance a vacation home purchase."
The Home Loan Arranger is offering free, no-obligation consultations to individuals who are interested in learning more about financing a vacation home. Mr. Ruedy works diligently to explore all mortgage options for all of his clients.
About The Home Loan Arranger:
Mr. Jason M. Ruedy, also known as The Home Loan Arranger, has 20+ years of experience in the mortgage business. His company was built around the crucial principles of hard work, discipline, and determination. The Home Loan Arranger evaluates client applications quickly and efficiently and structures loans with the best possible terms. Mr. Ruedy is successful in achieving loan closings for clients while meeting their highest expectations. Jason M. Ruedy is ranked #2 in the state of Colorado by Scotsman Guide, which is the top leading resource for mortgage originators.
For media inquiries, please contact Mr. Jason M. Ruedy, "The Home Loan Arranger":
The Home Loan Arranger
512 Cook St #100
Denver, CO USA
Phone: (303) 862-4742
Toll Free: (877) 938-7501
http://www.thehomeloanarranger.com/