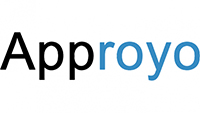 Approyo has secured more new business in 2016 than in any one time in our company's history and the rest of the year should continue to build on our success
Palo Alto, CA (PRWEB) May 26, 2016
Approyo, a leading enterprise SAP HANA Solutions Provider, today announced continued dramatic growth across every key aspect of its business. During Q1 and the start of Q2 2016, Approyo has secured more new business than any time in the company's history.
To start the year, Approyo expanded its global footprint throughout Europe and Latin America. This move further supports the growing need for SAP HANA solutions around the world. Also, in January 2016, the company announced founder Christopher Carter would return to the role of CEO to focus on Approyo business growth in North America and globally. Approyo received high praise in April 2016, by being recognized among the 20 Most Promising SAP Solution Providers 2016 by CIOReview.
During the annual SAP SAPPHIRENOW event in May, Approyo continued to see great momentum in the SAP market place. Approyo's annual SAPPHIRE party drew over 100 guests that were eager to talk about SAP HANA. In addition, SAP recently released its Q1 2016 results and announced SAP S/4 HANA momentum has continued in 2016 with SAP S/4HANA now exceeding 3,200 customers worldwide and SAP Cloud revenue up 33%.
"Approyo has secured more new business in 2016 than in any one time in our company's history and the rest of the year should continue to build on our success" said Christopher Carter, CEO of Approyo. "We are continuing to see growth in the SAP HANA marketplace. Everyone was talking about SAP HANA and S/4HANA at SAP SAPPHIRENOW 2016 and Approyo is positioned to help businesses of all sizes realize the business benefits of this exciting technology. We make it easy for customers to simplify their environment and get up and running on SAP HANA."
Approyo has been providing SAP HANA in the cloud for the last three years. Approyo built an entire platform using the best solutions in the market, allowing clients to benefit immediately from SAP HANA without the massive upfront cost structure typically seen with those bare metal solutions.
About Approyo
Approyo is a global SAP HANA start up focus partner for products and services that include upgrades, comprehensive remote operations/managed services, consulting, hosting and implementations and cloud services. Approyo differentiates itself by offering scalable managed SAP HANA solutions for organizations of all size. Headquartered in Palo Alto, CA with partner offices around the world, Approyo has the capability to support global organizations and their applications.
For additional information e-mail us at info(at)Approyo.com, call 404.448.1166, or visit us on the web at http://www.Approyo.com.
SAP, SAPPHIRE, SAP HANA and other SAP products and services mentioned herein as well as their respective logos are trademarks or registered trademarks of SAP SE (or an SAP affiliate company) in Germany and other countries. See http://www.sap.com/corporate-en/legal/copyright/index.epx for additional trademark information and notices.