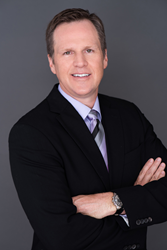 Medical professionals need to educate themselves and their patients on ways to treat pain safely, effectively and with minimal risks
NEW PORT RICHEY, Fla. (PRWEB) November 14, 2016
New findings from the 2015 National Survey on Drug Use and Health (NSDUH) reveal that 37.8% of U.S. adults used prescription pain relievers within the past year, compared to 31.1% who used tobacco products.(1) Though most patients are properly using their medication as prescribed, the data also shows a growing pattern of misuse and abuse.(2) Novus Medical Detox Center, a leading Florida-based drug treatment facility, reviews the survey results and calls for a renewed focus on education and treatment to prevent prescription painkiller misuse and overdose deaths.
According to the 2015 NSDUH, more than 91.8 million Americans aged 18 and older used prescription painkillers last year, while 75.4 million used tobacco products; when children aged 12 and older are included, those numbers rise to 97.5 million and 78.3 million, respectively. Although the majority of those taking prescription pain relievers do not abuse them, more than 12.5% of all users admit to misuse.(1)
Nearly 12.5 million Americans aged 12 and older misused prescription painkillers within the past year, including 2.1 million who did so for the first time. Of the estimated 2.7 million Americans who currently have a prescription drug use disorder, three-quarters of them—over 2 million—have a pain reliever use disorder.(2)
And while tobacco use has declined by more than 2.8 million users since 2014,(1) painkiller abuse appears to be on the rise. The 2014 and 2015 NSDUH results are not directly comparable due to changes in the survey wording; however, the 2014 NSDUH found that 10.3 million Americans engaged in non-medical use of prescription pain relievers.(3) The findings suggest a year-over-year increase of more than 2.1 million people who are not using these medications as intended.
"The latest government findings clearly demonstrate how widespread prescription painkiller use has become," said Kent Runyon, Compliance Officer and Vice President of Community Relations for Novus Medical Detox Center. "Though the vast majority of patients do not abuse their medications, the growing number of people who misuse them—combined with the steady rise in prescription opioid overdose deaths—underscore the urgent need for education and treatment."
Mortality data tracked by the National Center for Health Statistics (NCHS) revealed that opioid analgesic overdose fatalities more than quadrupled between 1999 and 2014, climbing from 4,030 to 18,893 deaths per year.(4) Novus previously reported on the pandemic level of U.S. opioid addiction and new opioid legislation designed to combat the epidemic. Yet prescription opioid sales have continued to rise, reaching $9.6 billion as of last year. Since 2006, the pharmaceutical industry has invested over $740 million in lobbying efforts to fight stricter regulations and ensure opioids remain readily available.(5)
Runyon recognizes the need for prescription painkillers to help patients recover from surgery or severe injury, and for those battling painful terminal illnesses. However, he echoes the recommendations of U.S. Surgeon General Vivek Murthy and advocates for non-opioid treatments for chronic pain.
"Medical professionals need to educate themselves and their patients on ways to treat pain safely, effectively and with minimal risks. Prescribers should also screen their patients for opioid use disorders, and provide or refer them to evidence-based treatment," asserted Runyon. He emphasizes that it's imperative to talk about and treat addiction as a chronic illness, not a moral failing.
Runyon also calls for federal initiatives to support these efforts. "Our government needs to increase funding for treatment and education, and to penalize pharmaceutical companies that continue to promote opioids in an unethical manner," he stated. "Collectively, these steps can go a long way toward helping patients avoid and overcome opioid use disorders."
Novus offers medically supervised opioid detox programs designed to minimize the discomfort of withdrawal. The Florida drug detox facility administers customized treatment plans based on individual needs and proven medical protocols, including 24-hour access to withdrawal specialists and nursing care. Novus is acclaimed for its expertise in treating high-dose methadone cases, and is proficient in detoxing patients from other high-dose opioids just as safely, comfortably and effectively.
For more information on Novus Medical Detox Center and its opioid treatment programs, visit http://www.novusdetox.com.
About Novus Medical Detox Center:
Novus Medical Detox Center has earned The Joint Commission's Gold Seal of Approval for Behavioral Health Care Accreditation as an inpatient medical detox facility. Licensed by the Florida Department of Children and Families, Novus provides safe, effective alcohol and drug treatment programs that are based on proven medical protocols and designed to minimize the discomfort of withdrawal. The facility is located on 3.25 acres in New Port Richey, Florida, in a tranquil, spa-like setting bordering protected conservation land. Intent on proving that detox doesn't have to be painful or degrading, Novus set out to transform the industry by bringing humanity into medical detox with individually customized treatment programs and 24/7 access to nursing care and withdrawal specialists. Today, Novus is renowned as a champion of industry standardization and a staunch advocate of patients fighting to overcome substance use disorders. Frequently recognized for its contributions to the industry and local community, Novus has become a regular source to media publications such as The Wall Street Journal and USA Today, and has ranked in the Tampa Bay Business Journal's Fast 50, the Florida Business Journal's Top 500 and the Inc. 5000 list of America's fastest-growing companies. For more information on Novus' medically supervised detox programs, visit http://novusdetox.com.
1. Substance Abuse and Mental Health Services Administration. 2015 National Survey on Drug Use and Health: Detailed Tables; September 8, 2016; Tables 1.68A, 1.70A, 1.70B, 2.1A, 2.6A, and 2.6B. samhsa.gov/data/sites/default/files/NSDUH-DetTabs-2015/NSDUH-DetTabs-2015/NSDUH-DetTabs-2015.htm
2. Hughes, Arthur; Matthew R. Williams; et al. "Prescription Drug Use and Misuse in the United States"; NSDUH Data Review; September 2016. samhsa.gov/data/sites/default/files/NSDUH-FFR2-2015/NSDUH-FFR2-2015.htm
3. Substance Abuse and Mental Health Services Administration. 2014 National Survey on Drug Use and Health: Detailed Tables; September 10, 2015; Table 1.54A. samhsa.gov/data/sites/default/files/NSDUH-DetTabs2014/NSDUH-DetTabs2014.htm
4. CDC/NCHS. "Number and Age-Adjusted Rates of Drug-Poisoning Deaths Involving Opioid Analgesics and Heroin: United States, 2000–2014"; National Vital Statistics System, Mortality File; December 9, 2015. cdc.gov/nchs/data/health_policy/AADR_drug_poisoning_involving_OA_Heroin_US_2000-2014.pdf
5. Perrone, Matthew and Ben Wieder. "Pro-Painkiller Echo Chamber Shaped Policy Amid Drug Epidemic"; The Center for Public Integrity and The Associated Press; September 19, 2016. publicintegrity.org/2016/09/19/20201/pro-painkiller-echo-chamber-shaped-policy-amid-drug-epidemic