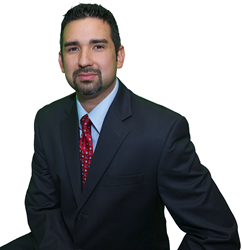 One of the main reasons there are so many dog attacks is that "victims" of dog bites are unaware of how to properly file a complaint against the dog that attacked them and the pet owner...
San Antonio, TX (PRWEB) May 31, 2014
Trevino Injury Law announces its mission to inform the San Antonio community of a "dangerous dog" city ordinance policy that is designed to protect dog bite victims and prevent future animal attacks.
The May 14, 2014 viral YouTube video "My Cat Saved My Son" shows an innocent 4-year old boy viciously attacked by a neighbor's dog for no apparent reason. Although this event might seem random, according to the New York Post, about 4.5 million Americans, including over 2 million children and 5,581 U.S. Postal Service workers were bitten by dogs in 2013.
"Dog bites and animal attacks are a lot more common than people would imagine", says dog bite attorney Candelario Trevino who has represented several dog bite victims in the San Antonio area.
One of the main reasons there are so many dog attacks is that "victims" of dog bites are unaware of how to properly file a complaint against the dog that attacked them and the pet owner; therefore, the dog is released after the standard 10 day quarantine which allows these "dangerous dogs" to re-offend.
In 2011 the city of San Antonio adjusted its Chapter 5 Ordinance dealing with dangerous and aggressive dogs to help with this problem. Often victims of dog attacks have one common concern, "How can I prevent another attack by the dog that attacked me?"
San Antonio Ordinance Chapter 5 mandates upon receipt of a sworn dangerous and aggressive dog affidavit of complaint, San Antonio Animal Control must formally investigate the dog attack, to determine if the dog is deemed "dangerous".
A dog is deemed dangerous if it makes an unprovoked attack on a person that causes bodily injury. Once a dog is deemed dangerous the owner has two choices, a) put the animal down or b) comply with all of the following ten (10) requirements before the dog can be released to the owner:
1) The dog must be licensed and shall have a higher licensing fee;
2) The dangerous dog shall at all times wear a collar so that the dog can be identified as a dangerous dog;
3) The dangerous dog must be kept in an enclosure;
4) The owner must present a certificate of liability insurance in the amount of one hundred thousand dollars ($100,000.00) to cover any injuries caused by the dangerous dog;
5) The dangerous dog, when taken outside the enclosure, must be securely muzzled;
6) The owner shall post a sign on his premises warning that there is a dangerous dog on the property;
7) The owner shall authorize to implant a microchip beneath the skin of the dangerous dog for positive identification of the animal;
8) The dangerous dog must be spayed or neutered;
9) The owner must attend a class on responsible pet ownership; and
10) The owner must allow an annual inspection of the residence where the dog is kept to ensure continued compliance with all requirements.
Personal injury attorney Candelario Trevino explains most dog bite victims are unaware of the necessity to file a sworn affidavit of complaint. Even if the attack is reported, if a sworn affidavit of complaint is not filed, the dog can simply be released to its owner after 10 days of quarantine. You can download the "dangerous and aggressive dog affidavit" on our website.
Injury expenses caused by dog bites can be covered by the dog owner's homeowner's insurance; therefore, it is critical to determine the pet owners address. Contact Trevino Injury if you or a loved one has suffered from a dog attack and have concerns.
Trevino Injury Law is a personal injury firm specializing in auto accidents, animal attacks, and wrongful foreclosure cases. Many of the personal injury attorneys advertising as "trial attorneys" rarely step in a courtroom, much less ever try a case. Trevino Injury Law has a history of taking hard cases to trial and winning. Frankly, our trial experience speaks for itself. Visit http://www.TrevinoInjuryLaw.com for more information.