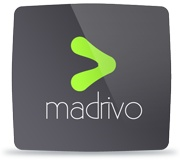 Madrivo has developed multiple mechanisms to enhance the purchase experience and generate up to 20% more revenue in sales.
New York, NY (PRWEB) March 03, 2015
Since establishing its position as one of the leading media providers in the affiliate marketing space, Madrivo has expanded its technology base to offer clients lead generation methods that will thrive in coming years.
Currently, 61% of companies across all verticals admit that their largest obstacle in maximizing revenue is their inability to secure high-quality traffic sources that convert into real-life customers. These companies feel that the lack of qualified personnel, available capital, and productivity time have hindered their brand's efforts to reach its full potential. Fortunately for companies trying to reach an audience on a mass-market scale, Madrivo will present all of the integrated services needed bridge the company-to-consumer gap at this week's show.
Madrivo exhibits at several tradeshows like LeadsCon throughout the year knowing that conventions create an ideal venue for meeting with other top contenders in the performance marketing space. The company considers next week a timely opportunity for sharing their knowledge of campaign deployment technologies and the emerging technologies that continually contribute to the company's lasting success. Ultimately, Madrivo plans to invite reputable brands to join their network of valued partners and experience first-hand the effect that exclusive traffic channels have on increasing the ROI from customer acquisition and lead generation.
Madrivo's recently launched multiple lead posting websites to attract consumers and generate valid leads for capable buyers. Given that a nurtured sales lead can accrue as much as a 20% increase in revenue, Madrivo has developed multiple mechanisms to enhance the purchase experience for all parties involved. Their expansion into lead aggregation enables the company to provide lead buyers, sellers and the leads themselves better overall value. While the buyers benefit from the integrated technological resources and various traffic channels that Madrivo manages, the sellers that partner with Madrivo have also been awarded the luxury of focusing only on lead generation, trusting Madrivo's techtelligence platform to ensure that qualified leads reach competent vendors. Lastly, and perhaps most importantly, consumers who submit the leads experience a better follow through when seeking service because their lead doesn't go unsold.
Madrivo hopes that introductions made during this week's show will transpire into meaningful partnerships that further develop their already expansive pool of lead buyers, sellers, and participants. LeadsCon Las Vegas takes place March 3rd and 4th at the Mirage Casino. Attendees in search of new distribution strategies and prepared for a significant influx of traffic should stop by Exhibitor Booth 525 to meet the Madrivo team.
Not attending the show? Contact Madrivo to discuss exciting business opportunities with a qualified Madrivo representative.
Press Contact:
Ms. Sarah Dysthe
press(at)madrivo(dot)com
3889 S Eastern Ave
Las Vegas, Nevada 89169
United States