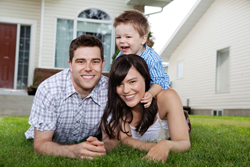 Madrivo's lead generation campaign has connected over 12,000 homeowners with reputable mortgage lenders, securing over $2.4 billion in funding for people looking to refinance their homes.
New York, New York (PRWEB) March 31, 2016
Madrivo was hand selected by leading mortgage lenders to execute lead generation campaigns targeting eligible US homeowners. The digital strategies Madrivo employs have generated over $2.4 billion in HARP mortgage loans to lending partners.
HARP assists people refinancing who want to refinance their homes as mortgage terms, interest rates and market conditions constantly change. This government program was created specifically for homeowners affected by volatile shifts in the real estate market, allowing them a lower interest rate, shorter loan term, or modification from an adjustable to fixed-rate mortgage.
Madrivo is an integrated online media firm that has quickly gained recognition as a forerunner in lead generation, specifically in financial services. The digital marketing agency cultivated an exclusive, high-performance network by recruiting the highest-performing and most compliant publishers and matching them with quality advertisers who demand the very best from their affiliate marketplace.
Madrivo's concrete and well-aligned customer acquisition strategy quickly produced the quality of leads that HARP lenders are seeking. Since commencement, Madrivo's lead generation campaign has sourced an astonishing number of interested applicants, resulting in more than 100,000 unique clicks within the first 30 days of activity. The high consumer engagement rate translated into high conversions rate for buyers, with over 12,000 individuals able to refinance their homes thanks to Madrivo's efforts.
A spokesperson from one of the nations largest financial services firms expressed his enthusiasm about the digital agency's impressive lead generation capabilities, stating, "Madrivo is quickly earning a reputation as the go-to network for household brands wanting to engage with high-quality consumers through mass volume scalability, and for a good reason. Within a couple months of working together, we saw a major spike in the quantity of leads generated and were pleased to find out the surprisingly high lifetime value of these new customers."
The homeowners, who were able to refinance their loans, got an average loan amount of $195,000, which equates to over $2.4 billion in total mortgage funding solely from Madrivo.
"Knowing that Madrivo has helped over 12,000 consumers' nationwide refinance their loans and keep their homes greatly contributes to our team's sense of purpose. Not only have we given lead buyers a cost effective solution to acquire new consumers online, we have also actualized a remarkable difference in the world." shared Ronen Hamatian, CEO of Madrivo.
Madrivo is proud to exercise its expertise in lead generation, especially when the impact has altruistic value. The company's achievements in the refinance sector reflect their core values of excellence and benevolence as well as their unwavering commitment to reshaping the performance marketing industry.