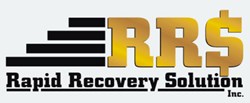 Bohemia, NY (PRWEB) September 29, 2013
Rapid Recovery Solution, Inc. continues to grow and cement its status as an industry leader.
The Long Island-based collection agency expanded its workforce with six fresh hires in the past month alone. An influx of recent business has afforded Rapid the opportunity to add fresh talent and expand upon its capabilities.The new employees will contribute to the firm's ongoing effort to remain on the cutting edge of collection services.
Beyond September's growth, Rapid Recovery Solution plans to hire ten additional employees throughout the fourth quarter, indicating a swelling clientele. The surge in new business is projected to spill deep into 2014 and beyond.
John Monderine, CEO of Rapid Recovery Solution, issued a statement, "I've never been more confident in the strength of our agency than I am right now. I greatly admire my staff for continuing to retain existing accounts while constantly generating valuable leads. Now, more than ever, these prospects are becoming new clients, and we intend to provide exceptional results for them all."
Monderine continues. "As a local business owner, hiring new employees is the most gratifying privilege of my job. Not only does it represent expanded business, it also demonstrates to the community that I take deep pride in being an employer and will do my part in reducing the area's unemployment rate whenever possible."
Founded in 2006, Rapid Recovery Solution, Inc. is headquartered at the highest point of beautiful Long Island. Rapid Recovery Collection Agency is committed to recovering your funds. We believe that every debtor has the ability to pay if motivated correctly. We DO NOT alienate the debtors; we attempt to align with them and offer a number of ways to resolve not only your debt but also all their debts.