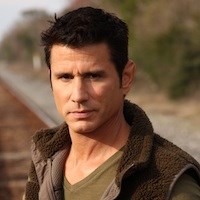 We are honored to have Mykel Hawke as a contributor on SurvivalLife.com, and look forward to sharing his knowledge, experience, and skill with our community,
Austin, Tx (PRWEB) October 18, 2013
Survival Life is proud to announce a new partnership with Mykel Hawke; author, television and media personality, and founder of Spec-Ops, a survival training and adventure tourism company, will be joining the team as an expert contributor and advisor in all things survival.
The retired Special Forces Combat Veteran and Commander has over 25 years of combined military, government contracting, and survival experience. Mykel has traveled the world and survived in some of the most extreme conditions known to man, and will now share all of that experience and training with the Survival Life community.
'Above Average' Joe, Managing Editor at Survival Life, is ecstatic to have Mykel contribute to the survival and preparedness site.
"We are honored to have Mykel Hawke as a contributor on SurvivalLife.com, and look forward to sharing his knowledge, experience, and skill with our community," Joe said.
Hawke began his career in 1982. He first served on Active Duty, then in the Army Reserves and the National Guard.
Hawke was a Sergeant First Class (SFC) as a Special Forces Medic (18D), Special Forces Communicator (18E) and Special Forces Operations and Intelligence Sergeant (18F). He recently retired from the U.S. Army Special Forces Command Reserves—with over 25 years of total service and 12 years on Active Duty. He retired as a Special Forces Captain (18A), also known as a Green Beret Officer or Team Commander.
As a contractor, Hawke has worked for many large companies providing training and services all over the world. Examples of training include:
-Teaching UN Peacekeepers from Uganda to deploy to Somalia for the US State Dept.
-Teaching Intelligence Officers from Ghana to deploy to Somalia for the UN
-Teaching US Navy Seals and Special Forces in Advanced Special Operations in the USA
-Teaching Intelligence to USMC Officers preparing to deploy to Iraq
As a soldier, Hawke also performed in overseas tours in Western and Eastern Europe, S.E. Asia, and all over Latin America.
During his time in the military, Hawke was mobilized for Desert Storm and served in Afghanistan, answering the call to duty right after 9/11. Hawke also did overseas tours in other locations where hostile shots were fired, but these we not declared wars: small conflicts like El Salvador, border actions in Turkey, and even some attacks on our trainees in Thailand. When 9/11 happened, Hawke was immediately mobilized for war, sent back to SF School as an officer and then sent to combat.
Hawke went on to serve as a Special Forces Team Commander with the Guard and then served in the Reserves as an Operations Officer with Special Operations Command-South (Latin American Theater). He then served with the United Nations, Korea, as a Special Forces Liaison Officer before returning to retire with Special Forces Command in Ft. Bragg, NC.
Read his full biography and resume here.
Mykel, along with Joe and a growing list of expert contributors, will be laying out survival skills and tactics that can be used by anyone to survive whatever crisis will be unleashed next. All of this information can be found daily on SurvivalLife.com, the semi weekly digital newsletter from Survival Life, as well as daily posts on the Survival Life Facebook page.
Survival Life is the fastest growing survival and preparedness site on the web. It is providing consistent, viable, content, skills, do it yourself projects, and unbiased reviews on all the latest tech and gadgets in the survival market. The goal of survival life is to provide an easy to use, community oriented site that is filled with actionable skills that any "average Joe" can use to survive, no matter what. For more information on the site, go to SurvivalLife.com.