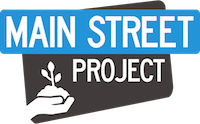 Main Street Project is disrupting the current food and agriculture system by creating a small-scale poultry-based system that is not only sustainable, but also accessible to low-income immigrant farmers in Minnesota."
(PRWEB) December 08, 2014
Main Street Project (http://www.mainstreetproject.org) announced today that Reginaldo Hasslett-Marroquin will be participating as a panelist at "New Food Rules: How Social Innovators are Disrupting Food" on Thursday, December 11 from 2:00 to 4:00 p.m. at the Minnesota Social Impact Center. The panel will seed a provocative, shared conversation targeted at good food entrepreneurs.
In Minnesota and across the United States, advocates of the New Food Movement encourage consumers to eat food produced closer to home, as it tends to be fresher, healthier and easier on the environment than the shipped equivalents. The local food movement also allows consumers to support local producers, who in turn invest in the local economy.
Todd Churchill, owner of Thousand Hills Cattle Company will moderate the panel. Panelists include: Reginaldo Haslett-Marroquin, chief operating officer of Main Street Project; Bea James, senior manager of organic programs at Lund's and Byerly's; and Tracy Singleton, owner and founder of the Birchwood Cafe. Each will share his or her thoughts and perspectives on what the New Food Movement means for businesses, consumers and the environment.
Haslett-Marroquin oversees operations of Main Street Project's Sustainable Food and Agriculture systems. With these systems, Main Street Project creates economic opportunities through farmer entrepreneurship for low-income Latinos and immigrant farmers and provides economic stimulation in rural communities.
"Today, Main Street Project's story is framed by the story of our nation's current food and agriculture system," explains Haslett-Marroquin. "Main Street Project is disrupting the current food and agriculture system by creating a small-scale poultry-based system that is not only sustainable, but also accessible to low-income immigrant farmers in Minnesota."
Before joining Main Street Project in 2006, Haslett-Marroquin worked on economic development projects with indigenous Guatemalan communities and served as a consultant for the United Nations Development Program's Bureau for Latin America and advisor to the World Council of Indigenous Peoples. He is also founder of the Fair Trade Federation and co-creator of Peace Coffee.
For more information on "New Food Rules: How Social Innovators are Disrupting Food," visit http://socialimpact.mn/.
About Main Street Project
Main Street Project revitalizes communities by developing and rebuilding a full-circle, local food system that is resilient in the face of economic, ecological and social change. Main Street Project programs rebuild the local food system while moving underemployed residents to economic stability through small-farm ownership. For more information, visit http://www.mainstreetproject.org.