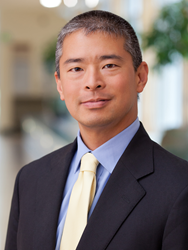 Des Moines, WA (PRWEB) March 08, 2015
Wesley Homes Des Moines presents "Getting a Better Night's Sleep" on Thursday, March 26 at 1:30 p.m., featuring Dr. Morris B. Chang, Medical Director of Highline Sleep Center in Burien, WA. To register for this event, visit wesleyhomes.org or call 855-445-8827 toll free.
At "Getting a Better Night's Sleep", Dr. Chang will discuss common sleep problems that older adults often face and offer suggestions on how to address those issues.
"More and more, research is showing how important sleep really is to our health and mental welfare," said Jennifer Lottis, Senior Director of Community and Campus Relations at Wesley Homes. "It's not uncommon for seniors to complain about their lack of sleep. What they may not know is how common that complaint is or how their lack of sleep is affecting them, and Dr. Chang can educate them."
Not getting enough sleep is associated with the beginnings of some chronic diseases such as cardiovascular disease, obesity, diabetes and depression. Lack of sleep may also thwart treatments of these conditions. When a person's lack of sleep interferes with daily activities, a simple change in lifestyle -- or sleep hygiene -- could help, including adding exercise, forgoing alcoholic beverages near bedtime and turning off televisions, phones and other devices.
Dr. Chang is a clinical instructor for the department of neurology at the University of Washington School of Medicine. His clinical interests include the evaluation and management of sleep-related breathing problems and neurologic problems related to sleep. His written work has been published in such journals as Neurology and The New England Journal of Medicine. He has a passion for music and has a particular interest in the topic of excessive daytime sleepiness as pertains to pilots and the transportation industry.
Wesley Homes is a mission driven not-for-profit organization that provides a network of services offering a continuum of care for older adults. It is affiliated with the Pacific Northwest Conference of the United Methodist Church.
Established in 1944 and affiliated with the Pacific Northwest Conference of the United Methodist Church, Wesley Homes operates two retirement communities and a home health agency. Wesley Homes Des Moines is a continuing care retirement community offering Cottage homes, apartments, assisted living and skilled nursing. Wesley Homes Lea Hill in Auburn offers Village Homes, apartments and memory care. Wesley Homes Community Health Services provides home health services to clients throughout the Puget Sound region.
# # #
WESLEY HOMES
Retirement Communities │ Home Health Services │ Foundation
815 S. 216th Street • Des Moines, WA 98198 • (206) 824-5000