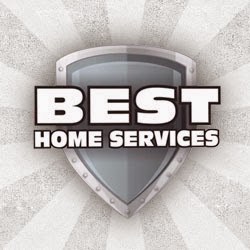 Our economy is on a roll and now is not the time to take our foot off the gas.
Naples, Florida (PRWEB) May 09, 2017
Best Home Services, a family-owned HVAC, electric and plumbing business serving southwest Florida from Naples to Sarasota hosted Governor Rick Scott's "Fighting for Florida's Future" week-long tour on May 4th at 1455 Rail Head Blvd., Naples. As the Florida legislative sessions winds down, Governor Scott commenced a ten city tour to encourage Floridians to contact members of the Florida Legislature and urge them to invest in key priorities for Florida's future. In January, Governor Scott presented Best Home Services co-owners Chadd and Keegan Hodges with the Business Ambassador Award in honor of their job creation and expansion. Members of the media were invited to participate in this event.
Governor Rick Scott said, "The 60 day legislative session is wrapping up this week and I have been fighting the politicians in Tallahassee for three things to help Florida families – funding for tourism marketing so we can continue to bring record visitors to Florida; funding for proven economic development programs so we can continue to diversify our economy and bring more jobs to Florida; and $200 million to help fix the Dike at Lake Okeechobee so we can protect our environment for future generations. All three of these issues are tied to jobs, but unfortunately the politicians in Tallahassee still haven't committed to funding these important priorities."
"As long as we continue to push agendas through like Governor Scott's talking about, and continue to fund large to mid-size companies to come to this area and bring thousands of jobs and tourism, Florida's going to be great," says Keegan Hodges, co-owner of Best Home Services.
"There are still a few days left of the regular session which means that there is still time for the politicians to do the right thing and fund priorities to protect our environment and keep our economy growing," said Governor Scott. "Let's remember, the total state budget is around $83 billion and all three of these priorities I am fighting for make up less than 1 percent. However, not funding these priorities will have severe repercussions across our state and Florida could lose hundreds of thousands of jobs. Our economy is on a roll and now is not the time to take our foot off the gas. I look forward to traveling the state this week to urge Floridians to contact their legislators and tell them to fund these priorities that are critical for the future of our great state."
About Best Home Services
Best Home Services is an award winning, full service, family-owned residential heating, air conditioning, electrical and plumbing company, which has been operating in southwest Florida since 1980. The company employs more than 140 technicians and other associates at their 40,000-square-foot headquarters in Naples, and satellite offices in Fort Myers and Sarasota. Best is an Angie's List "Super Service Award" recipient and is A+ rated with the Better Business Bureau. Learn more at http://www.getbest.com.
Downloadable Image Gallery & Other Media Assets
Best Home Services logo:
https://drive.google.com/file/d/0Bz9nhxhfvfLnMEY5R0oyTC1BdWs/view?usp=sharing