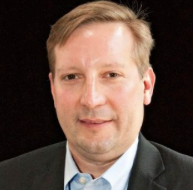 I look forward to sharing best practices for scaling mobile data strategies that enable appropriate data accessibility while simultaneously securing firm data." Frank Ziller, CIO, Intelliteach
Atlanta, GA (PRWEB) August 08, 2017
Intelliteach announces Frank Ziller, Chief Information Officer, will present at ILTA CON 2017 in Las Vegas. His presentation, "The Tips, Tools and Talent to Expand IT Support to Mobile Users" is open to conference attendees will take place on Thursday, August 17, 2017, from 3:30 – 4:30 PM PT, in Conference Room Jasmine A/B. For more information and to sign up for a post presentation meeting visit https://www.intelliteach.com/event/iltacon-2017/.
During this four-day ILTA Conference, the premier educational and networking event for the legal sector, Frank Ziller will deliver peer-inspired educational content and answer questions about the challenges supporting law firm staff in the ever-developing mobile workforce. Mr. Ziller will cover a variety of law firm support scenarios in which the goals are to provide efficient, secure and cost-effective IT support to legal staffers. He will share best practices for scaling mobile data strategies that enable appropriate data accessibility while simultaneously securing firm data. Mr. Ziller will also share tips, tools and talent needed to effectively expand IT support to mobile users and span the gap between technology, compliance, security and productivity.
Frank Ziller brings more than 25 years of technology leadership experience leading global IT organizations in both the business services and financial services industries. At Intelliteach, Frank leads key strategic technology initiatives including the alignment of technology with business strategies and the development of global teams with strong alignment to business operations. Mr. Ziller received a Bachelor of Science in Computer Science from Kennesaw State University's Southern Polytechnic College of Computing and Software Engineering. He remains very involved with the University having served in several alumni association leadership roles. He currently serves as President of the Alumni Association representing the College of Engineering, College of Computing and Software Engineering, and College of Architecture and Construction.
About INTELLITEACH
Intelliteach is the leading global provider of intelligent outsourcing solutions to more than 300 firms in the legal and accounting markets. We specialize in Accounts Receivable Management, IT Help Desk, SkillBuilder eLearning and Software Solutions. Intelliteach's clients on average have experienced a 10X return on their investment and/or reduced overall operating expense by more than 30%, all while improving quality of service which is available 24/7, 365 days a year. With focus on providing secure, scalable solutions enabled by best in class technology platforms, our multi-service solutions help position law firms for financial success by allowing them to emphasize long-term practice growth strategies and transformative law practices. See what's next with Intelliteach at http://www.INTELLITEACH.com.