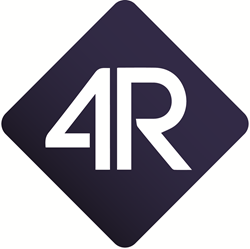 "4R's Retail Clarity is our way of educating retailers and being transparent throughout our entire process. It eliminates the unknowns. More importantly, it shows profit results for the retailer in advance of choosing our solution." —Mark Garland, EVP Sales, Marketing & Solutions, 4R Systems
BERWYN, Pa. (PRWEB) January 12, 2020
4R Systems, Inc., a leading provider of cloud-based AI analytics solutions that help retailers optimize their supply chain and merchandising decisions, announced its full suite of inventory profit optimization solutions will be presented at the 2020 NRF Annual Convention & Expo. The company's innovative SaaS solutions help retailers improve strategic decisions across the entire product lifecycle and maximize profits from their retail inventory investments.
With technology expanding and improving at an unprecedented rate, it is more difficult than ever for retailers to find supply chain solutions that directly drive profit improvements. Implementing or changing technologies in retail stores requires significant time and resources and is usually done without proof of improvement. Providers use a host of buzzwords in attempt to attract retailers, adding another layer of complexity which makes choosing retail technology even more convoluted.
4R Systems guides retailers to results with clarity. The company makes it easy for retailers to navigate through the buzzwords and find the right solutions that bring results. 4R helps its clients see in advance what their profit potential is so there is never any guessing. 4R utilizes advanced solutions to bring retailers more profit than ever before and receive higher returns from their retail inventory.
Mark Garland, 4R's Executive Vice President Sales, Marketing & Solutions, said "At 4R, we help retailers not only navigate through the complexities of inventory and supply chain solutions, but also to understand why things like Machine Learning and AI are important and what they mean. 4R's Retail Clarity is our way of educating retailers and being transparent throughout our entire process. It eliminates the unknowns. More importantly, it shows profit results for the retailer in advance of choosing our solution. Come see us during the NRF expo and see how we have helped retailers increase profit and solve other inventory or supply chain issues for years."
4R's solutions are cloud based, require little to no additional IT resources, require no additional staff, and most importantly, no capital investments. With 4R, retailers can get the clarity and the profit they need to thrive in 2020 and beyond.
Retailers can learn more about 4R's retail solutions at NRF's Big Show, January 12-14, 2020, at booth 5381. Retailers can also visit http://4rsystems.com/nrf, to get a free NRF pass courtesy of 4R Systems.
About 4R Systems
4R is a leading provider of cloud-based, prescriptive analytics solutions leveraging the latest machine learning and AI strategies that help retailers optimize their supply chain and merchandising decisions.
Our innovative SaaS solutions are dedicated to helping retailers improve strategic decisions across the key functional areas of demand planning, omni-channel replenishment, assortment optimization, product markdown and seasonal allocation planning. Our holistic modeling learns your consumer demand including price elasticity, seasonality, localized demand variation, promotion lifts and substitutability, while allowing you to control the amount of risk.
Whether you are a traditional or pure e-commerce retailer our benefit driven methodology provides a flexible framework of exception-based management and scenario planning to meet the needs of a competitive landscape. Call (610) 644-1234 or visit http://www.4rsystems.com.