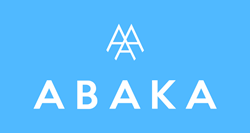 LONDON and NEW YORK (PRWEB) November 12, 2020
ABAKA, the global leader in digital saving and retirement enterprise SaaS solutions, powered by Artificial Intelligence, is speaking at a webinar event with strategic partner Microsoft to showcase their partnership and facilitate a discussion around ''becoming partner ready."
Join leading fintech executives on Tuesday, November 17th from 4:00 PM - 6:00 PM GMT for enriching closed-door meetings and virtual networking opportunities.
WHAT: "Mayor's International Business Programme: The Fintech Club" event will feature corporate and fintech partners who will share insights on:
WHO: ABAKA CEO, Fahd Rachidy will be joined by guests from:

WHEN: Tuesday, November 17th from 4:00 PM - 6:00 PM GMT. To register for the event please visit the registration page here.
About ABAKA
ABAKA is the global leader in digital saving and retirement enterprise SaaS solutions, powered by Artificial Intelligence. Its mission is to help financial institutions make financial security a reality for everyone, from saving and wealth to insurance and retirement planning. ABAKA has created an AI-driven recommendation engine that gives the financial services industry the means to engage with their customers – Artificial Financial Intelligence™ – through conversational AI chatbots, predictive Next Best actions and intelligent nudges.
Media Contact:
Janine Savarese
Savarese Communications
jsavlowe@savcopr.com