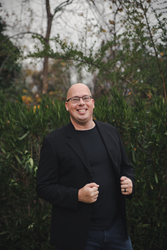 The most successful way that we found to start a conversation is to do a fun gift card raffle or give away tickets to an event
REDDING, Calif. (PRWEB) July 06, 2020
Incentivized marketing is completely changing the insurance business, and arguably to the benefit of the consumer. Alex Branning spoke to Darin Spindler at Magnetic Marketing about the Branning Group's famous Giveaway Funnel. The Giveaway Funnel uses a fun raffle to connect the local insurance agent to their community, and it's having a very positive impact on the relationship between the insurance agent and their customers.
Alex explained in the interview, "Insurance is not sexy and people usually don't go looking for it. So we have to start the conversation between agent and consumer a different way. The most successful way that we found to start a conversation is to do a fun gift card raffle or give away tickets to an event." One of Alex's customers, Spyro Athanasoulias said, "I'm really loving [the Giveaway Funnel] and most of all I'm having fun." Spyro boasted that he was able to set over eighty appointments in a thirty day span just by using the Giveaway Funnel.
The Giveaway Funnel concept appears to be working nationwide. According to an article by the Business Insider released on June 10, 2020 there has been "a dramatic shift in life insurance interest" due to the pandemic, and other factors. [source: https://markets.businessinsider.com/news/stocks/covid-19-pandemic-drives-surge-in-life-insurance-virtual-sales-meetings-1029297650#
The Branning Group also recently announced the release of the Agent CRM platform on the interview, their new project built with HighLevel designed to help their insurance agent clients serve their customers at a higher level. Agent CRM introduces the "live transfer" technology to leads coming from Facebook, allowing the insurance agent to call their new prospect almost immediately – without having to manually dial the number.
"Agent CRM is the next step in the ever-changing technology race inside of the insurance industry," Alex explained, "If you're an insurance agent looking to grow your business, you must have tools in your toolbox to cut down your response time – and Agent CRM does that for you."
The "What's Working Now" feature is a monthly segment released by Magnetic Marketing as a part of their membership program. The guests are chosen by the team at Magnetic Marketing, and the featured guest is not endorsed or sponsored by Magnetic Marketing, Dan Kennedy, or any past guests of the "What's Working Now" segment. Alex Branning was invited to speak because of the success of his Giveaway Funnel, and his appearance on the show should not be considered an endorsement.
The Branning Group is a marketing agency focused on helping insurance agents. They were founded in 2000 and are based in Redding, CA.
###
If you would like more information about this topic, please call Alex Branning at 661-946-0888, or email alex@branninggroup.com