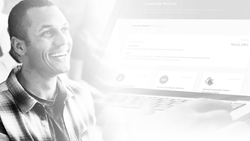 I believe nothing is more vital to an incarcerated individual's rehabilitation than a meaningful education
SAN JOSE, Calif. (PRWEB) February 26, 2020
Nucleos, the company bringing 21st century learning opportunities to incarcerated individuals to enable better outcomes, today announced a partnership with Dave Dahl, the former prisoner who's powerful story of personal transformation helped co-found Dave's Killer Bread - the country's number one selling organic bread. By leveraging Nucelos' accredited and secure education technology, Dave and Nucleos intend to transform the opportunities available to incarcerated people to transition to successful re-entry. Not only has Dave invested in Nucleos's seed funding round, but he will work with the company to spread his motivational message through the Nucleos platform. Nucleos and Dave will work together to create a video curriculum for currently incarcerated individuals to help them develop the mindset necessary to transform their lives.
"Other than the willingness-to-change, I believe nothing is more vital to an incarcerated individual's rehabilitation than a meaningful education," said Dave Dahl, co-founder of Dave's Killer Bread. "I've seen many such transformations, including my own, each of which has an exponential effect. Every reformed person becomes a force for good, affecting families, businesses, communities … even the world. To me, this partnership is a no-brainer."
Nucleos, a social-impact company, has a mission to promote a more just society through wide access to education and training, using specialized technology to help multiply the opportunities available to people in the criminal justice system. Unlike other companies in the space, Nucleos doesn't charge incarcerated people for access to the programs it delivers, which encompass academics, college courses, vocational training, and social & emotional wellness courses.
The Nucleos Learning Platform sits on top of tablets or computer labs, providing:
● A one-stop platform to integrate all of your education and training programming
● Top-quality programs from existing providers
● A unified learner record
● Linkages to outside social services and employment opportunities
● Continuity in education programming regardless of changes in phone contracts
For his part, Dave is on a personal mission to help people coming out of prison turn their lives around and get back on their feet again - just like he did. Before co-founding and later selling the company for over $250 million, Dave spent over 15 years in prison, including a second sentence. Access to a computer-aided drafting education program in prison helped Dave realize that he could change into 'a force for good,' a belief that was critical to him realizing his entrepreneurial vision. Dave is now committed to opening up access to education and training for others at far greater rates than presently available, helping others obtain the same opportunities as a basic right. Working with Nucleos, Dave realized that there is a chance to securely expand the range and type of opportunities within prison.
"We're thrilled that a business person of his caliber has agreed to help us evangelize this critical issue," said Noah Freedman, CEO and co-founder for Nucelos. "We believe we have 'cracked the code' on supplying the education and training prisoners need in a model that makes sense for all parties involved."
The United States incarcerates 2.2 million people, or about 1% of the adult working population, primarily as a result of decades of "tough on crime" policies that have resulted in the U.S. having the world's largest prison population. 96% of these prisoners will be released at some point, but only about half of this population has access to education and training programs. Correctional system leaders are now looking to dramatically expand education programs in prisons in order to stem recidivism and ensure these individuals have the resources they need to build new lives once they are released.
Nucleos' platform makes it easy to provide access to education and training programs to those incarcerated, thus greatly increasing the likelihood that these individuals will have better success re-integrating with society, and avoid a return to prison.
About Nucleos
Nucleos builds solutions to provide incarcerated youth and adults with secure personal education and training opportunities. We partner with public correctional facilities to help keep people from returning to jail or prison. If we can help improve the quality of education, training, and therapy in jails and prisons, then we can help give returning citizens hope for the future and the skills to participate in the workforce. To learn more, follow us on Twitter @Nucleos_Inc, LinkedIn, or visit nucleos.com.