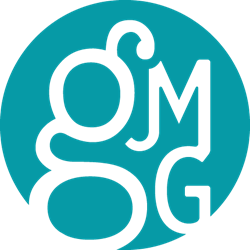 MCLEAN, Va. (PRWEB) October 10, 2018
Gabriel Marketing Group (GMG), the industry's leading technology marketing and public relations agency for disruptive high-growth companies, today announced its CEO and founder, Leah Nurik, received the "2018 Mid-Atlantic Women's Leadership Award" by CEO Report. The award program honors CEOs and executives who are dedicated to driving their companies and communities toward greatness.
"I am honored to be recognized for this award," said Nurik. "The company's success is not a testament to my own accomplishments, but rather a proof point of the overwhelming support and inspiration from an extraordinary group of professionals that share the same mission and values."
The 2018 Mid-Atlantic Women's Leadership Awards winners are recognized not only for their accomplishments in business, but also for their contributions within their community. The women selected are trailblazers in business and truly stand out for being passionate about philanthropy and inspiring up and coming leaders.
"This year's Mid-Atlantic Women's Leadership Awards winners have made outstanding impact, both professionally and philanthropically. The 50 women selected have built successful businesses, grown their companies and organizations and dedicated their time and energy to improving their community and causes important to them. We're honored to recognize them and their accomplishments," said James McDonald, president and CEO of CEO Report.
Under Nurik's leadership, GMG has served a wide spectrum of diverse clients – from emerging startups to established global enterprises – across a multitude of industries, some of which continue to flourish in their markets, while others successfully exited through profitable acquisitions. With a 200 percent compound annual growth rate (CAGR) since 2014, GMG has received numerous awards, including DC Inno's "50 on Fire," the Washington Business Journal's "Best Places to Work" and ACQ5 magazine's "U.S. Boutique Communications Firm of the Year, Technology."
Nurik has been widely recognized for her achievements and received numerous industry awards, including being named CEO of the Year for Boutique PR Agencies, receiving multiple Stevie awards for "Women in Business" and being named to PR News' prestigious "One to Watch" list. DC Inno also recognized her as one of Washington D.C.'s "50 on Fire" in 2014. In 2016, Nurik was honored as a SmartCEO BRAVA Award winner for her dynamic involvement in the D.C. tech community and charitable contributions. Most recently, she was named a "U.S. Gamechanger of the Year" by ACQ5 magazine's 2017 ACQ5 Global Awards.
This year's winners will be honored at an awards gala tonight, October 10, 2018 at the Down Town Club in Philadelphia. For more information about the award, visit https://www.ceoreport.com/2018-womens-leadership-winners/.
About Gabriel Marketing Group
Gabriel Marketing Group (GMG) is a marketing and integrated branding and public relations firm that caters exclusively to high-growth technology companies looking to increase market awareness and rapidly grow sales through the strategic planning and execution of highly effective marketing, public relations, branding and communications programs. GMG offers a variety of marketing services designed to drive market and brand awareness, impact product adoption and revenue generation immediately, including market strategy consulting, brand development and definition, demand generation including inbound marketing planning and execution, content marketing, public relations, analyst relations, social media strategy and comprehensive digital services such as SEO, digital advertising and web strategy and development. GMG also produces award-winning brands and elements including animations, videos, advertisements and rich text media for its clients. A HubSpot Gold Certified Agency Partner, GMG is a proud member of the Eurocom Worldwide Global PR Network. To learn more about GMG and its services, visit https://www.gabrielmarketing.com/ or follow on Twitter @GabrielMrktg.