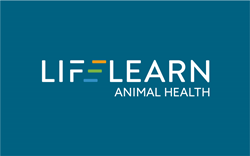 GUELPH, Ontario (PRWEB) April 02, 2020
LifeLearn Animal Health, in partnership with the North American Veterinary Community (NAVC) and VetFolio, today announced the launch of the veterinary CE course COVID-19: What we know and don't know with Dr. Scott Weese, available today and free indefinitely for VetFolio subscribers.
"When it comes to COVID-19, it's important for practices and pet owners to get the facts," says Dr. Mark Stephenson, LifeLearn's Chief Veterinary Officer. "Sorting out what we know and don't know with infectious disease expert Dr. Scott Weese can help practices focus on delivering the best medicine to patients while keeping clients and team members healthy and safe."
Offering veterinarians, veterinary technicians and anyone working in the animal health profession insights and clarification on COVID-19 as it affects animals, the course includes expert recommendations on COVID-19 risks to a clinic, pet quarantine information, social distancing practices applied in a clinic setting and more.
COVID-19: What we know and don't know with Dr. Scott Weese has been submitted to AAVSB and is awaiting RACE approval.
"Resources and information are vital right now for all practices to safely and effectively manage their way through the COVID-19 crisis," says Dr. Stephenson. "Free accessibility means this important course is available to all practice team members. And online veterinary courses give veterinary professionals and students the flexibility and accessibility to learn and grow how they want, when they want, while practicing safe physical distancing."
LifeLearn's production of the free VetFolio CE course by Dr. Weese is the company's latest response to COVID-19 and serving the needs of practices.
"From the start of the outbreak," says Dr. Stephenson, "LifeLearn understood that with so much information and misinformation available, it was crucial to focus on what disease experts knew and stick to the facts. LifeLearn also appreciated how time was valuable in practices and how answering questions about COVID-19 may be overwhelming for teams as they took care of day-to-day business. To help, we launched a dedicated COVID-19 Practice Resources page on the LifeLearn website to provide practices with a complete range of free tools, resources and information."
LifeLearn's COVID-19 Practice Resources page includes two free resources provided by Dr. Scott Weese:

Coronavirus Disease 2019 (COVID-19) Owner Contact Guidelines for Veterinarians, a flowchart for managing contacts and case admissions to clinics.
COVID-19 in Animals: The Facts from an Infectious Disease Expert (Podcast): In cooperation with LifeLearn, VetFolio's Dr. Cassi interviews veterinary infectious disease expert Dr. Scott Weese about COVID-19 in animals. (To receive CE credit for the podcast, access the quiz from the link provided on the VetFolio podcast page.)
"Staying connected and sharing resources is how we get through crises," adds Dr. Stephenson, "and we encourage practices everywhere to download, use and share our resources to help them get through these challenging times."
LifeLearn also assures its customers that, while some industries have been affected by COVID-19, LifeLearn's products, services, support, operations and resources are not affected by the outbreak. Their products and services will continue to operate reliably, with little likelihood of significant impact, and LifeLearn is focused on being available to all customers.
About Dr. Scott Weese
Dr. J. Scott Weese (DVM, DVSc, DipACVIM) is a veterinary internist and microbiologist, and Diplomate of the American College of Veterinary Internal Medicine. He is a Professor at the Ontario Veterinary College, University of Guelph, and a Zoonotic Disease/Public Health Microbiologist at the University of Guelph's Centre for Public Health and Zoonoses. He is also Chief of Infection Control at the Ontario Veterinary College Teaching Hospital and holds a Canada Research Chair in zoonotic diseases. Dr. Weese has authored or co-authored over 200 papers in peer-reviewed journals, edited two books, and speaks extensively on infectious disease topics.
About VetFolio
Founded in 2014, VetFolio offers world-class education and resources for the entire veterinary community and provides a one-stop continuing education resource for professional and personal advancement. VetFolio's mission is to elevate the quality of animal medical care throughout the world by providing online CE and resources for the entire veterinary community, any time, anywhere. VetFolio is a joint venture partnership between LifeLearn and NAVC.
http://www.vetfolio.com | Facebook | Twitter
About NAVC
Founded in 1982 and headquartered in Gainesville, Florida, with offices in Orlando, Florida, the North American Veterinary Community (NAVC) is a non-profit organization providing world-class professional development to the global veterinary healthcare community. Its largest initiative, VMX, formerly known as the NAVC Conference, hosts thousands of veterinary professionals each year. Other offerings include VetFolio, an online CE platform; the NAVC Institute; the Veterinary Innovation Council; an Industry Services Division, and its Media division, consisting of: Today's Veterinary Business, Today's Veterinary Nurse, Today's Veterinary Practice, Veterinary Advantage and an online news and lifestyle channel, Spark!
In 2018, the NAVC launched its Certifications division including the Human-Animal Bond Certification and added the Veterinary Business Leader Certification and the Pet Nutrition Certification in 2019.
http://www.navc.com | Facebook | Instagram| Twitter
About LifeLearn Animal Health
LifeLearn empowers veterinary practices to optimize the way they do business, attract more clients, and improve profitability with a suite of customizable online solutions, including: WebDVM—custom veterinary websites; ClientEd—client education resource; Sofie—virtual DVM assistant; PetNurse—after-hours telehealth triage service; ALLYDVM—client communication + retention software.
Animal health corporations rely on LifeLearn to provide custom digital education, marketing, and communications products and services to help them market to their valued veterinary and pet-owner customers.
LifeLearn's award-winning competencies in digital media, combined with longstanding veterinary content expertise, are just part of why LifeLearn has been named one of Canada's Fastest-Growing Companies from 2015 to 2019.
http://www.lifelearn.com | Facebook | Twitter | LinkedIn | Instagram
For more information, contact:
NAVC
Robin Pence, Senior Director of Communication
DMiller@NAVC.com
+1 (352) 244-3719
LifeLearn
Ed Casagrande, Vice President of Marketing
(800) 375-7994, ext. 244