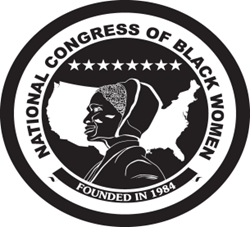 WASHINGTON (PRWEB) October 19, 2021
For 36 years, NCBW has held one of the largest gatherings of chapter members, supporters, and friends for its annual brunch in Washington, DC, during the Congressional Black Caucus Legislative Conference. With the many challenges caused by the COVID-19 pandemic, this event was held as a virtual experience connected from around the world. The honorees were selected in part because of their efforts to protect voting rights and for their steadfast work in continuing to wage the fight against ignorance, injustice and blatant prejudices like never before. This year, the organization celebrated those who are on the front lines of the fight for social justice, voting rights and civil rights.
Virtual Awards Ceremony was held on Sunday, September 19, 2021 ( 3:00PM EDT, 2:00PM CDT, 12:00PM PDT)
Honorees were :

Congresswoman Marilyn Strickland (WA-10)
Congresswoman Nikema Williams (GA-05)
Congresswoman Cori Bush (MO-01)
Rebecca Pringle: National Education Association President
Mayor Muriel Bowser: Mayor of Washington, DC
Dr. Kizzmekia Corbett: virologist whose work contributed to Moderna's COVID-19 vaccine development
LaTosha Brown: co-founder of the Black Voters Matter Fund
Renee Montgomery: VP and co-owner of the Atlanta Dream and former WNBA player
B. Michael: Fashion Designer and the first African American designer to dress an Oscar winner
The late Michael K Williams: Award winning actor and activist best known for his role as Omar on 'The Wire'. Michael passed away just days before this virtual event. His acceptance speech was pre-recorded and was likely one of his final speeches, and a prescient epitaph for his life.
The event featured a special performance by music icons and civil rights and human rights activists Marilyn McCoo and Billy Davis Jr., who performed Blackbird from their new #1 album Blackbird: Lennon-McCartney Icons. "This couple, known as the First Couple of Pop and Soul, showed us that their album is more than music, it's a movement. A movement that makes a powerful human rights statement. Throughout their career, including by releasing this incredible album, they have turned their art into activism," says Dr. Theresa Buckson, NCBW Chair. This Summer, Marilyn & Billy starred in Questlove's directorial debut, "Summer of Soul (...Or, when the Revolution Could Not Be Televised)," a documentary on the Harlem Cultural Festival which premiered at this year's Sundance Film Festival, winning the Grand Jury Prize and Audience Award and breaking festival records.
This Christmas season, Marilyn & Billy make a special guest appearance in "The Waltons' Homecoming," executive produced by Emmy-winning luminary and former Chairman of the Academy of Arts & Sciences Hall of Fame Selection Committee, Sam Haskell of Magnolia Hill Productions at Warner Bros., on The CW network. The couple also lent their talents to the accompanying "The Waltons' Homecoming" Christmas album for Warner Bros.' imprint, Watertower Records. Marilyn & Billy's vocals were produced by Nic Mendoza.
Mzuri, an NCBW member, performed her new song Soulin, a song she says is of hope for redeeming the soul of this nation.
Activist Tamika Mallory served as the event's emcee. She is the author of the recently released The STATE OF EMERGENCY.
(NCBW) is a 501(c)3 non-profit organization dedicated to the educational, political, economic and cultural development of African American women and their families. NCBW also serves as a non-partisan voice and instrument on issues pertaining to the appointment of African American women at all levels of government, and to increase African American women's participation in the educational, political, economic and social arenas. Currently, NCBW provides opportunities for women for leadership and decision-making positions in government, non-profit organizations and the private sector.
Our mission is to educate youth on the responsibilities of good citizenship and the importance of engaging the political process, while also providing opportunities for internships and other learning experiences at the local, state, national and global levels.
The National Congress of Black Women's founding chairs were Shirley Chisholm and Dr. C. Delores Tucker. Shirley Chisholm was an educator, author, and politician. She became the first African American woman elected in Congress in 1968 and in 1972, became the first African American woman to make a serious bid to run for President of the United States. Dr. C. Delores Tucker was the first African American woman to serve as Pennsylvania Secretary of the Commonwealth, and the first African-American woman to serve as secretary of a U.S. State government.
The National Congress of Black Women, President and CEO is Dr. E. Faye Williams a former Counsel to the US Congress' District of Columbia Sub-Committee on the Judiciary and Education. She is a former Professor of International Law at Southern University Law Center in Baton Rouge, LA. She previously served as Legislative Counsel and Chief of Staff for a District of Columbia Council member. She is a former teacher in the Los Angeles Unified Schools.
She is an appointee by former President Barack Obama to the Presidential Scholars Commission and host a popular radio show called "Wake Up and Stay Woke" WPFW/Pacifica Radio, 89.3FM every Wednesday 10:00AM EST.
Contact E-mail Website NCBW (http://www.nationalcongressbw.org ) For additional information regarding this event please call (202) 678-6788
"We are the organization that brought TRUTH to the Capitol"
CONTACT: Dr. E. Faye Williams/National Congress of Black Women
PHONE: (202) 678-6788
EMAIL: drefayewilliams@gmail.com
Dr. Theresa Buckson, Chair
tbuckson@msn.com