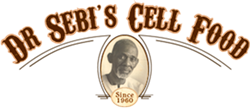 LOS ANGELES (PRWEB) June 03, 2020
Principals of Dr. Sebi's Cell Food have revealed that the company experienced noticeable month-over-month traffic growth from February to March (39%) and from March to April (44%). To back this data, search trends show that search volume for "Dr. Sebi" and related keywords have doubled from February to April. Revenue for the company has followed a similar trajectory, experiencing a significant increase in March (62%) and another increase in April (40%). This means from February to April, there was a 125% revenue growth in just 90 days.
Renewed interest in natural products and mindful living seems to have amplified the relevance of the brand's plant-based lifestyle. The surge in popularity had resulted in shortages of the brand's most popular products, but, as of this week, they have been fully restocked. These include Dr. Sebi's Immune Support Herbal Tea, which contains antioxidant-rich elderberry, as well as their Cold & Cough Herbal Tea, which contains gordolobo, used for centuries in Mexico and other Latin American countries as a therapy for respiratory problems.
Dr. Sebi's Cell Food products are inspired by the 30 years of hands-on experience and accumulated knowledge of Dr. Sebi—a pathologist, herbalist, biochemist, and naturalist whose perspective on holistic wellness is grounded in a distinctly African approach rooted in natural remedies. While making no medical claims, all of their products are natural and safe to use, prepared in an FDA-certified facility.
The brand is regularly releasing guides, recipes, and blogs, and rewarding subscribers with special opportunities and promotions. Interested consumers can subscribe to the Dr. Sebi newsletter at drsebiscellfood.com, or follow them on Instagram at @drsebiscellfood.
About Dr. Sebi's Cell Food
Dr. Sebi's Cell Food is a distinguished producer of plant-based supplements for those seeking positive pathways to improving their lives. They offer natural botanical compounds based on the formulations of their founder, Dr. Sebi. He began creating natural plant-based compounds meant to cleanse and revitalize the cells. This led to the establishment of Dr. Sebi's Cell Food, which has, for the last thirty years, continued Dr. Sebi's commitment to providing natural ways to help people live a better life.