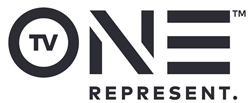 SILVER SPRING, Md. (PRWEB) August 20, 2020
TV One announced today that production for its new original film DON'T WASTE YOUR PRETTY directed by Tamara Bass has concluded in Atlanta, GA. The film, written by Katrina O'Gilvie, is based on the eponymous novel penned by award-winning author and media personality Demetria L. Lucas is slated to premiere in 2021. The cast of DON'T WASTE YOUR PRETTY includes Keri Hilson ("Think Like A Man," "Almost Christmas"), Redaric Williams ("The Yard," "The Young And The Restless"), Deborah Joy Winans ("Greenleaf"), Jasmine Burke ("Saints & Sinners"), Kaye Singleton ("American Soul") and Rainey Branch ("Being Mary Jane," "Grey's Anatomy").
"We are thrilled to have successfully completed filming on Don't Waste Your Pretty," remarked Robyn Greene Arrington, Vice President of Original Programming and Production. "Though the impact of COVID-19 postponed the start of production, we ultimately got back work as quickly and as safely possible with our long time production partners at Swirl Films. Our teams employed all of the industry prescribed precautionary measures and scaled down to the most essential elements necessary to produce this film with an abundance of care and consideration for all involved."
DON'T WASTE YOUR PRETTY follows a group of tightly knit friends as they sort out their turbulent life issues and love lives - always turning to one another to figure out their next move when jobs, romance or family interactions prove more complicated than they had ever anticipated.
DON'T WASTE YOUR PRETTY cast announced today:

Keri Hilson as Mykah
Redaric Williams as Michael
Deborah Joy Winans as Jeanné
Jasmine Burke as Aisha
Kaye Singleton as Amma
Rainey Branch as Lisa
DON'T WASTE YOUR PRETTY was produced in accordance with COVID-19 health and wellness guidelines. To ensure the safety of cast and crew, all staff and crew members were tested and screened for symptoms prior to start of production and throughout shooting. A COVID-19 Supervisor was charged with the responsibility of ensuring compliance with safety protocols established for duration of the production process.
DON'T WASTE YOUR PRETTY is produced for TV One by Swirl Films, with Eric Tomosunas and COO Robert A. Boyd II, serving as Executive Producers. James Seppelfrick, Ron Robinson and Keith Neal serve as producers for Swirl Films. For TV One, Susan Henry is the Executive Producer in Charge of Production, Donyell Kennedy-McCullough is Senior Director of Talent & Casting, and Robyn Greene Arrington is Vice President of Original Programming and Production.
For more information about TV One's upcoming programming, including original movies, visit the network's companion website at http://www.tvone.tv. TV One viewers can also join the conversation by connecting via social media on Twitter, Instagram and Facebook (@tvonetv) using the hashtag #DONTWASTEYOURPRETTY.
ABOUT TV ONE
Launched in January 2004, TV One serves 59 million households, offering a broad range of real-life and entertainment-focused original programming, classic series, movies and music designed to entertain and inform a diverse audience of adult black viewers. The network represents the best in black culture and entertainment with fan favorite shows Unsung, Uncensored, ATL Homicide, Fatal Attraction and Urban One Honors. In addition, TV One is the cable home of original blockbuster films including When Love Kills: The Falicia Blakely Story, Love Under New Management: The Miki Howard Story, Bobbi Kristina and The Bobby DeBarge Story. TV One is solely owned by Urban One, Inc., formerly known as Radio One, Inc. [NASDAQ: UONE and UONEK, http://www.urban1.com , the largest African-American owned multi-media company primarily targeting Black and urban audiences.
ABOUT SWIRL FILMS
Swirl Films is one of the leading independent TV & Urban Film Production companies in the country, based out of Atlanta, Georgia and founded by Eric Tomosunas in 2001. Swirls project slate includes the wildly popular original drama series, Saints & Sinners, and as well as high-quality films and series produced for TV One, BET, Bounce, Lifetime, Hallmark, Reel One, Netflix & Up TV. Swirl Films provides services and content across various areas of production spanning from script to screen, for movies, biopics, scripted series, award shows and documentaries. Purchased in 2019, Swirl Films owns and operates its own 100,000 square foot film studio in Atlanta.