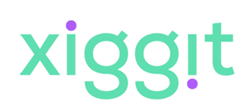 "We switched from offering a 401k to Xiggit, and that has been a game-changer for us. Our experience with the 401k was horrible. Xiggit's solution is low-cost, easy-to-use and shoulders the administrative burdens for us," said Bruce Watkins, Founder and CEO of Cal Preserving.
PALO ALTO, Calif. (PRWEB) May 18, 2021
Xiggit, a next-gen fintech startup modernizing benefits, formally unveiled its solution that delivers for the first time benefits down market. Xiggit's new offering helps small and medium-sized businesses (SMEs) offer workers a broad set of high-value financial benefits. Xiggit is the first and only provider to offer SMEs a simplified provision of benefits that requests employers set a budget for employees. With Xiggit, employers with low budgets can offer "large company benefits'' to all workers, whether full-time, part-time, contract, gig worker or other classification. Xiggit reimagines the concept of 'cafeteria-like benefits,' blazing a new trail with plans to roll out an innovative approach that will provide a full buffet of benefits to help SMEs improve the financial wellbeing of their workers.
Approximately 30 million SMEs employ 50% of workers in the U.S., yet SMEs can't compete with big company perks as their limited budgets narrow the benefits options they can offer. With financial stress at an all-time high, employers are looking for ways to differentiate. In lower wage, service-based jobs, benefits are vital. When employers can provide a broad array of high-value benefit choices to all workers, they improve their ability to recruit and retain staff. Nearly 63 million Americans neither have access nor participate in employer-sponsored retirement plans, especially part-time workers and smaller firms' employees. When workers have access to automatic payroll-deduction-based retirement programs, they're 18 times more likely to participate.
More than 100 million Americans have no retirement savings and face a retirement crisis. To address this catastrophe, state governments are interceding. Ten states have enacted state mandates for employers to provide employees with a long-term retirement savings plan. Millions of SMEs face a compliance deadline. In California, private sector employers with 50 or more employees have until June 2021, and employers with five or more employees have until June 2022.
Xiggit's Solution: Personalized, Portable Benefits with Incentivized Financial Education
Xiggit has an online portal for businesses that takes minutes to fill out. From there, workers get a message to download Xiggit's mobile app that they'll use to choose and manage their benefits. Portability gives workers benefits that they can keep for their entire career, helping them build their financial security even when they change jobs. Xiggit's solution provides:

Professionally managed Traditional or Roth IRA: Critical retirement savings can start accumulating when workers have small contributions transferred from each paycheck into a retirement account.
Savings account: Auto-deductions help workers save up for an emergency fund, car, vacation, etc.
Xiggit Boosts: Workers have an opportunity for wealth acceleration through grants offered in Xiggit Boosts' daily "Learn 'n Earn" game. Available in Xiggit's mobile app, Xiggit Boosts incentivizes workers to learn, save and adopt better money habits. Employers win because they realize an increased ROI for their benefits investment with increased employee engagement while costs remain low.
Financial tools: Personalized financial guidance to help workers learn the money game and improve their financial literacy and wellbeing. Financial tools include goal-setting, retirement and savings calculators.
"We switched from offering a 401k to Xiggit, and that has been a game-changer for us. Our experience with the 401k was horrible. Xiggit's solution is low-cost, easy-to-use and shoulders the administrative burdens for us. We're delighted with Xiggit and most of our employees use and enjoy it. Some of them can't believe how fast they've been able to grow their savings. Our workers are improving their financial literacy and that makes them feel more secure," said Bruce Watkins, Founder and CEO of Cal Preserving.
SMEs now have an easy way to offer valuable benefits without impacting their bottom line. Xiggit handles the benefits administration for employees, reducing the administrative burdens on employers. The employer and Xiggit work together to communicate the value of the benefits to workers. Employers increase engagement and loyalty through Xiggit's "Learn 'n Earn" game that improves employees' financial literacy and wellbeing. As employees improve their financial wellness and confidence through the employer's benefits, their loyalty and retention increase, improving the employer's bottom line. Using Xiggit, employers forge deep bonds by helping employees achieve their most important financial goals together -- reducing their financial stress.
"Xiggit is shifting the power of choice and portability to workers. Now SMEs can offer all their workers high-value benefits with choices that count. Workers select benefits that matter to them," said Co-founder and CEO Heather Dawson. "Xiggit is also raising the bar in helping SMEs offer personalized financial tools so workers can improve their financial resilience."
About Xiggit
A next-gen fintech startup modernizing benefits, Xiggit aims to help small employers ease employees' financial stress. The company disrupts the market, delivering benefits down market for the first time. Xiggit helps employers with low budgets offer workers a broader set of "large company" financial benefits without the administrative burdens. Xiggit's solution shifts the power to workers, allowing them to select only the benefits that appeal to them. Xiggit represents a new alternative to inadequate piecemeal solutions or exorbitant bundled benefits that eliminate small businesses' ability to offer workers any benefits. Based in Palo Alto, CA, Xiggit Inc. is a privately-held company. For more information, visit http://www.xiggit.com.