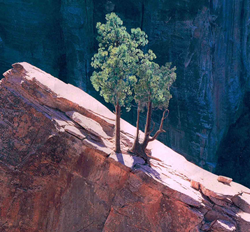 Soil Health is the Secret to Sustainable Agriculture and Water Efficiency
Houston, Texas (PRWEB) November 19, 2014
The world's ground water is described as 'the water savings account', and it is being used up at alarming rates, as was presented on CBS News 60 Minutes TV program on November 16th, 2014.
Turf Feeding Systems, a Texas fertigation company, offers a simple way to reduce irrigation water use up to 50% while increasing crop production- and it works.
Lesley Stahl of CBS reported on disturbing new evidence that our planet's groundwater is being pumped out much faster than it can be replenished. The program is sobering, showing how farmers are drilling deeper wells going after falling water levels within precious aquifers in California.
The most amazing story was about NASA's satellite research, showing the world's ground water being depleted in all agriculture areas – India, China, Asia, the Middle East, and the US.
The CBS program was serious and factual. Scientists and engineers are looking for many different ways to produce more water. Some do it from sea water with reverse osmosis. Others create drinking water from sewage water, but few have practical solutions.
Agriculture and the production of food is the world's largest water user and also the best place to save water.
Michael Chaplinsky, the founder and president of Turf Feeding Systems, has been focused for years on three of the most important issues in the world- water, soil health and food production.
His company produces fertilizer injectors (fertigation systems), which inject plant and soil nutrients into irrigation water. This process makes each drop of water sweet and rich with nutrients to lightly feed the plant and soil. Fertigation is the most efficient way to irrigate and feed because users are applying both at the same time.
As Chaplinsky worked year after year on fertigation systems and saw the efficiencies on all types of irrigated areas, he realized the secret was plant and soil health together. His sustainable agriculture program is simple and cost effective on any irrigated area. It brings nature back into agriculture.
He states, "The program can reduce water use up to 50%, reduce fertilizer and chemicals up to 70%, as well as reduce labor and energy, while improving crop production. It's done by using fertigation to treat every drop of water with nutrients, some fertilizer and a lot of organics to feed the soil biology. Rich soil biology turbocharges any agronomy."
Chaplinsky also says that healthy plants in healthy soil with deep dense roots need less water, fertilizer, and seldom need pesticides.
Mr. Chaplinsky has a number of projects in Ghana West Africa, Kazakhstan, Uzbekistan and in Bali as well as with olive growers in Texas. He is an expert in improving poor soils, sand, and sodium issues in the soil.
He is looking for serious partners to implement sustainable agriculture anywhere in the world. Interested parties can contact Chaplinksy and join his e-newsletter by clicking here and completing the form.
Bio:
Michael Chaplinsky – President / Founder Turf Feeding Systems
Turf Feeding Systems - Houston Texas – USA - The world leader in packaged fertigation systems (fertilizer injection into irrigation) for golf, sports fields, landscapes, resorts and agriculture.
Mr. Chaplinsky has worked for over 28 years implementing water efficiency and sustainability into all types of irrigated projects around the world. He speaks at many conferences and lectures on sustainable soils, landscapes, golf and agriculture.
Mr. Chaplinsky has worked with the top scientists and engineers on project that include construction, revegitation, bio-remdiation and beach erosion. He brings technologies and practices together to promote plant and soil health, and create the values and benefits of sustainability.