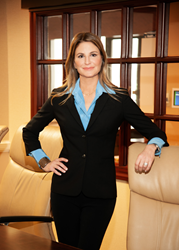 HOUSTON (PRWEB) March 26, 2019
Kathy Britton, CEO of Perry Homes, has been named one of "Houston's 50 Most Influential Women of 2018" by Houston Woman Magazine.
Each of the honorees was nominated for inclusion on the "50 Women" list by a subscriber of Houston Woman Magazine and then selected by the staff of the publication.
According to Beverly Denver, publisher of Houston Woman Magazine, "Those selected as Houston's 50 Most Influential Women of 2018 are individuals with vast networks of social and professional connections. They have earned an enviable reputation for their expertise in a particular field or arena. They are knowledgeable, credible and trustworthy. The thoughts and actions of these women influence the thoughts and actions of others. It is our distinct pleasure to introduce these remarkable women to our readers and to others in our community."
Since 2008, Houston Woman Magazine has published an annual, keepsake edition featuring Houston's 50 Most Influential Women of the Year. A Celebration Dinner, attended by the honorees and their invited guests was held Wednesday night, Feb. 27 at the Junior League of Houston. The ballroom was full with more than 360 celebrants participating in the festivities.
Copies of the keepsake edition featuring Houston's 50 Most Influential Women of 2018 were released at the big event and just recently mailed to subscribers of Houston Woman Magazine. Additional copies are available for purchase via the magazine's website (http://www.houstonwomanmagazine.com).
Those previously recognized as Women of Influence by Houston Woman Magazine are listed, by year selected, on the website.
ABOUT PERRY HOMES:
Established in 1967, Perry Homes has spent more than 50 years building a sterling reputation as one of the largest and most trusted homebuilders in Texas. As a private, family-owned and operated business, Perry Homes focuses on their commitment to providing exceptional quality, value and customer service across Texas. For more information on Perry Homes, visit http://www.perryhomes.com.