Distribution Partners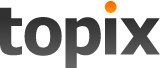 Topix
Topix is the leading the leading news community on the Web, connecting people to the information and discussions that matter to them in every U.S. town and city. A Top 10 online newspaper destination (comScore, Jan 2013), the site links news from 74,000 sources to 450,000 news topics. Topix also works with some of the nation's major media companies to grow and engage their online audiences through forums and RSS feeds. For more information, visit www.topix.net.

Comtex News Network
Comtex News Network, Inc. is a leading news aggregation service that has successfully provided satisfied customers with customized news and content for more than two decades. A leading provider of compelling and useful electronic real-time news and content, Comtex has developed the methods and technology to meet constantly shifting demands of publishers and clients.

Benzinga
Benzinga is an innovative news and analysis service that focuses on global markets. Benzinga prides itself on providing original, accurate and timely global financial content every day. The service features content from industry experts and experienced analysts while also covering the news of the day.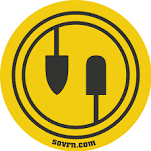 Sovrn
Sovrn is the publisher's business partner, using advertising technology to help manage audience, optimize programmatic revenue and reach monetization goals.

Engadget
Engadget is the original home for technology news and reviews. Since our founding in 2004, we've grown from an exhaustive source for consumer tech news to a global multimedia organization covering the intersection of technology, gaming and entertainment. Today, Engadget hosts the archives and expertise of early digital publishing players like Joystiq, TUAW and gdgt, and produces the Internet's most compelling videos, reviews, features and breaking news about the people, products and ideas shaping our world.

MarketWatch
MarketWatch, published by Dow Jones & Co., tracks the pulse of markets for engaged investors with more than 16 million visitors per month. The site is a leading innovator in business news, personal finance information, real-time commentary and investment tools and data, with dedicated journalists generating hundreds of headlines, stories, videos and market briefs a day from bureaus in the U.S., Europe and Asia. In addition, MarketWatch offers subscription products for investors, including Retirement Weekly and ETF Trader. MarketWatch is part of Dow Jones Media Group, which includes Barrons.com, Financial News London, Moneyish and Mansion Global.

Black Enterprise
BLACK ENTERPRISE is the premier business, investing, and wealth-building resource for African Americans. Since 1970, BLACK ENTERPRISE has provided essential business information and advice to professionals, corporate executives, entrepreneurs, and decision makers.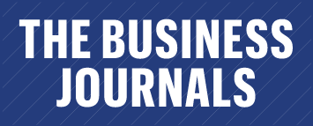 The Business Journals
The Business Journals' 40 business newspapers stretch from Washington, D.C., to San Francisco, and from Austin, Texas, to Albany, N.Y. Bizjournals features local people and decision makers who are leaders in their business communities. They report on local and national issues that impact subscribers' businesses and assist them in growing their companies.

Cannabis Business Executive
Cannabis Business Executive (CBE) provides original, aggregated and sponsored content covering the news, policy and regulations, and issues that owners, partners, CEOs, Presidents and executives in the industry deal with on a daily basis to maximize their profitability and set strategy to stay ahead of the competition in the rapidly growing Medical and Recreational Marijuana markets as well as the emerging Industrial Hemp industry.

Mom Blog Society
Mom Blog Society is a knowledge base for women, by women. We feature brands from around the world. Our vision is to utilize the power and potential of the Internet to connect consumers and brands around the world as never before.

Solar Daily
Solar Daily - Fusion that works one cell at a time.

Cocktail Enthusiast
Cocktail Enthusiast is an exploration of cocktails and spirits, mixology and drinking culture, and provides discerning readers with cocktail recipes, liquor reviews and drinking news.

Silicon Valley Business Travel Association
The Silicon Valley Business Travel Association (SVBTA) has been serving our members for over 30 years. Our membership is comprised of over 250 Silicon Valley business leaders responsible for the purchase of travel services with a total annual travel expenditure exceeding $1 Billion.
Marketing Partners

Google AdWords
Because Google AdWords ads run alongside Google search results, they let you reach customers at the precise moment they're searching online for the products and services you offer. Whether you're creating your ads, targeting your audience, or tracking your ads' performance, AdWords makes it simple. And with AdWords, you can set your own budget and change your campaigns at any time – there are no commitments or spending requirements of any kind.

WebmasterRadio.FM
WebmasterRadio.FM lifts the "veiled curtain" of the Internet, bringing the business community together through an interactive radio network. Its listeners are a global group comprised of everyone from corporate executives and decision makers to small and mid-sized businesses and individual entrepreneurs. To tune into WebmasterRadio.FM's live content or check out the show lineup, www.WebmasterRadio.FM.

PRNews
PR News, is the must-read publication for communications professionals. Each week, PR News provides teams with the ideas, strategies, statistics and tools to maximize an organization's communications efforts. PR News has deeply-researched how-to articles that cater to high-level strategic thinkers like.

iContact
iContact is the proven and industry-leading email-marketing solution, trusted by small businesses, Fortune 500 companies, and over 500,000 users. Use iContact to engage, educate, and retain your customers, targeted prospects, and website visitors - and ultimately maximize your ROI.

IdeaLaunch
IdeaLaunch was one of the first content marketers, way back in 2000 when we started LifeTips.com, a website that now attracts more than a million visitors a month, who come for useful, entertaining tips and advice. We grew LifeTips with great content. And clients loved our writing, so they started to hire us to create tip and advice centers on their websites. Which helped them grow.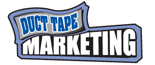 Duct Tape Marketing
John Jantsch is a marketing and digital technology coach, award winning social media publisher and author of "Duct Tape Marketing - The World's Most Practical Small Business Marketing Guide" published by Thomas Nelson, with foreword by Michael Gerber, author of The E-Myth and afterword by Guy Kawasaki. He is the creator of the Duct Tape Marketing small business marketing system and Duct Tape Marketing Authorized Coach Network.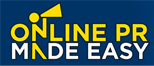 MainTopic Media
Marc Harty is CEO of MainTopic Media, Inc., a strategically focused, values-driven, marketing consultancy and training company. Marc and MainTopic have trained tens of thousands of people, and hundreds of businesses, from newbies to industry thought leaders on how to attract and convert sustainable, targeted, ready-to-buy traffic to their websites.

eCommerce Merchants
eCommerce Merchants is a trade association that was founded in 2005 by a group of online retailers who realized that by working together they could enjoy the premium services and discounted pricing normally available to very large companies. The idea was a tremendous success and today thousands of companies rely on eCommerce Merchants by providing best-practices advice and solutions from dozens of the Internet's leading companies. Our active discussion forums, monthly newsletters and hugely popular eCommerce Summits provide an ideal educational platform for our members to excel in an increasingly competitive online environment.

Search Engine Strategies
Incisive Media's Search Engine Strategies is a leading global conference and training series focused on search engine marketing. Other Incisive resources for interactive marketers include ClickZ.com for digital marketing news, information, commentary, advice, opinion and research and Search Engine Watch which provides news and information about search, analysis of the search engine industry and tools for improving search marketing effectiveness. Incisive Media is a leading global provider of specialized business news and information, in print, in person and online. The company's principal markets include financial services, legal services, commercial real estate, marketing services and risk management. Incisive Media's market-leading brands include Accountancy Age, Computing, Investment Week, Legal Week, Post, Risk, and Search Engine Strategies.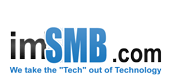 imSMB
imSMB takes the stress and pain out of technology so you can focus on what you know and do best, running your business. imSMB doesn't just throw fancy names or some tools for doing things yourself at you. That eats up your valuable time and keeps you from focusing on your business. They provide you with not only the service, but also the understanding of why we're doing what we're doing as your online growth and marketing team. Since 1994, the imSMB team has helped get businesses online and taken care of website design, web hosting, domain names, Easy SEO, local online directory listings and internet marketing. To reach imSMB, Call 1-877-EZ-imSMB or visit imSMB.com.

LegalZoom.com
Launched in 2001 by a founding team that includes famed attorney Robert Shapiro, LegalZoom.com has become the nation's leading online legal service. LegalZoom merges innovative technology with personalized service to deliver a simple, cost-effective way to take care of common legal needs. Legal Zoom is not a law firm and can only provide self-help services at your specific direction. LegalZoom service offerings include: Wills, Living Wills, Incorporations, LLC Formations, Living Trusts, Powers of Attorney, Divorces, Small Claims, Trademarks, Patents, and Copyrights.
Reseller Partners

SFGate
With nearly 12 million unique visitors per month as audited by the Audit Bureau of Circulations, SFGate is the leading news and information Web site for the San Francisco Bay Area. Reflecting the diverse spirit of the region, SFGate delivers the most up-to-the-minute stories, in-depth special reports, unbeatable local sports coverage, the best regional listings and cutting-edge entertainment coverage. SFGate is home to the San Francisco Chronicle, plus Web-only features by SFGate's own editorial team — the Bay Area by the people who know it best.