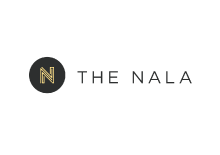 The NALA Uses PRWeb to Establish Unique Client Base
"From one single press release, we had a company who handles celebrity award gift bags contact us about our client. Ever since, we have had clients and their products featured in their swag bags for the big award shows."
The NALA turns to Cision and PRWeb to maximize clients' visibility, personalize outreach efforts and prove campaign success with tangible results.

The Publicity Works Lives Up To Its Name Online
"It was clear as soon as we began using PRWeb that this was a more efficient solution which provided our clients with a greater spread of coverage in places like Yahoo! and Google News."
PR expert The Publicity Works knows the benefit of communicating to a growing online community with PRWeb.

TopRank Online Marketing Ranks PRWeb Highly
"PRWeb continues to innovate and provide excellent service at competitive rates, which means we'll continue as an enthusiastic advocate and customer for years to come."
PR Web's SEO features help TopRank Online Marketing impress its clients with instant online visibility.

Award-winning Yellowwedge Cheese Achieves Media Stardom
"The power of PRWeb is really quite amazing. And we've achieved all this at a very affordable cost. It's as if we had our very own PR department!"self.
A single PRWeb release made national headlines for this award-winning delicatessen.

Malibu Boats Makes a Big Splash
"As a result of our campaign, we have been featured on just about every automotive related blog, as well as classic and performance car sites. We also generated coverage in some of the biggest industry magazines. . . "
See what Malibu did to get such great press.
Menus That Talk Gets Tongues Wagging
"Other companies should definitely use PRWeb. It got us in the media within one day."
Menus That Talk went from a great product with no press to a great product with national press in an instant.

Summit Self Defense Gets a Longer Reach
"Sometimes it takes up to 25 impressions to influence someone to make a buying decision – and PRWeb enables me to make those impressions online, in social media and in the press."
This regional security specialist got international leads by promoting his expertise through PRWeb.