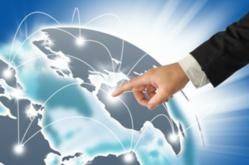 Harris Communications new line of innovative cell phone repeaters dramatically boost cell phone signals.
Columbia, South Carolina (PRWEB) August 13, 2013
A dropped call can change fate. It can ruin a business deal or a romantic reconnection. It can remove vital details from an important plan. It can even delay pizza delivery.
But customers are flocking to Harris Communication's new innovative line of cell phone repeaters. Cell phone repeaters (or cellular repeaters) amplify cellular signals anywhere, making missed connections (and dropped calls) a thing of the past.
"The past" is actually full of dropped calls and miscommunications. Perhaps the most famous missed connection was on January 8, 1815 at The Battle of New Orleans – a devastating blow for the invading British, which was actually fought two weeks after a peace treaty had been signed. Unaware of the treaty, the invading British were repelled by a General, soon President, named Andrew Jackson. If they had a texting plan, or even a telegraph line, the battle could have been avoided.
The average customer could benefit from a bi directional antenna, even if they're not repelling a British Invasion. (In fact, most of Harris Communications equipment is cell phone grid neutral and can work overseas). But how does it work?
The cellular repeater works by amplifying (boosting the power of) your signal. It does this by rebroadcasting cellular signals inside your house or office. The cell phone repeater generally uses an external, directional antenna to capture the outside cellular signal, which is then transmitted to an amplifier unit which amplifies the signal, and retransmits it locally, providing significantly improved cellular and wireless coverage.
Harris Customers include major hospitals like East Cooper Hospital of Charleston, South Carolina. East Cooper was already doing well; it was a gold seal winner and won "Get With the Guidelines Hospital of the Year". Unfortunately, their new facility stopped cell calls, distressing patients and staff alike.
Harris Communications took care of the problem by boosting and mirroring external service, bringing the outside in. Afterwards the easy installation, HC officials walked every foot of the facility, making sure that hospital goers had the reception they needed.
For more information, call 803-325-1717 or visit http://www.harriscommunications.net/.