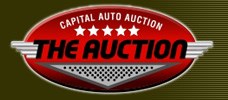 Capital Auto Auction is now holding weekly public auto auctions in Manchester, New Hampshire as well as three other locations. Full details are available online at www.capitalautoauction.com.
Manchester, N.H. (PRWEB) August 25, 2013
The hottest used car bargains in New England are being snapped up every Saturday at used car auctions conducted by Capital Auto Auction–one of the premier auctioneers of used vehicles in the country–at its Manchester, New Hampshire, sales. Capital Auto Auction sells thousands of used vehicles each year and is now holding weekly Manchester live/drive auction events and weekly real time online used car auctions. Located, less than an hour from Boston. Capital Auto Auction makes car buying in New England very convenient.
Capital Auto Auction's Manchester events have been attracting eager car buyers since they first began in 1999, particularly from the Boston area, offering the best opportunities to purchase used cars at exceptionally low prices anywhere in New England. Capital Auto Auction's New England auctions produce hundreds of used car sales for under $1,000 each year for vehicles of all types, makes and models that have been donated to major national charitable organizations, or are former government or FBI fleet cars, bank repossessions, dealer trade-ins, or private party consignments.
Live/drive used car auctions begin at 11 AM each Saturday with real-time online auctions starting at 2 PM at Capital's Manchester facility, located at 190 Londonderry Turnpike, Manchester, NH 03104. The auction site is easily accessible from Boston and the neighboring areas by driving to Manchester via Route 93N to Route 101E, and then taking Exit 1. Capital Auto Auction operates four locations in Manchester, N.H., Washington, D.C., Philadelphia, and Temple Hills, Maryland. All of the vehicles on the New England weekly auction block can be previewed on line at capitalautoauction.com and they can be personally inspected up to one hour before the beginning of bidding for each auction.
Further information or answers to any questions a prospective New England region bidder may be obtained by phoning (603) 622-9058 between 9:00 AM and 5:00 PM Tuesday through Friday and 9:00 AM and 4:30 PM on Saturdays. Email inquiries can be sent to nh(at)capitalautoauction(dot)com.
The Manchester used car auctions are conducted by independent professional auctioneers, who lead the spirited and highly competitive bidding by smart buyers, who know where to buy all types of used cars at the lowest prices in the Boston/New England region. Auctions are open to the public and there is never a fee to participate. Bidding for most cars begins at $250 and all cars are sold to the highest bidder, often for under $1,000.
Capital Auto Auction's weekly inventory of cars for sale is ever changing. There is such a huge turnover in the used car inventory that it is impossible to predict what will be available among the expansive lot full of cars up for auction the following week. Every week finds Capital Auto Auction presenting a new inventory of vehicles to be sold. Each week's listings feature a vast variety of vehicles for family car auction, mini van auction, SUV auction, truck auction, and sports car auction. Boats, recreational vehicles, and motorcycles also frequently show up for the bidding. Each week's auction offers a variety of vehicles. The August 3 Manchester auction, for example, featured nearly 200 vehicles, including four Mercedes, a Harley Davidson Motorcycle, and a Starcraft camping trailer.
The menu of vehicles to be sold at each Saturday's live/drive auctions in Manchester is listed on Capital Auto Auction's website, capitalautoauction.com, along with all available details, descriptions, and photos of the vehicles. Photographs of cars that are being sold in each week's real-time Internet auctions are also presented on the website. Capital Auto Auction has a national reputation as the trusted clearing house that several major charities call upon to auction vehicles that have been donated to them. Proceeds of these vehicles go toward supporting the efforts of organizations such as Goodwill, Cars for Breast Cancer, Volunteers of America, the Salvation Army, Charitable Auto Resources, Susan G. Komen for the Cure, Cars for Causes, Cars Helping Veterans, the National Kidney Association, Homestretch, Cars Helping Pets, Purple Heart Car Donation Program, Kars 4 Kids, Cars to Help Kids, and Melwood Growing Together.
Cars can be paid for with cash, certified bank checks, Visa, or Master Charge. The winning bidders are allowed to post a minimum deposit of $200 to $500 (depending upon the purchase price) to hold a vehicle not paid for in full at the auction, with the balance due when the car is picked up within one business day.
Capital Auto Auctions has been recognized as the leading resource for used car auctions since it began holding sales events in Washington, D.C., 1986. They have since expanded and sold thousands of used cars at their Washington, D.C. used car auctions, Philadelphia used car auctions, Boston used car auctions, and Rhode Island used car auctions. The schedule of all Capital Auto Auctions' live/drive and Internet auctions is available online at capitalautoauction.com. Further information about any of Capital Auto Auction's four venues is available by phoning (202) 269-3361 or by sending a fax to (202) 529-4452
Locations:
Capital Auto Auction New England:
190 Londonderry Turnpike
Manchester, NH
03104 P:603-622-9058 F:603-622-9063
Capital Auto Auction Maryland:
5001 Beech Rd
Temple Hills, MD 20748
P: 301-316-4980 F: 301-316-4982
Capital Auto Auction Washington D.C.
1905 Brentwood Rd.
NE Washington, D.C. 20018
P: 202-269-3361 F: 202-529-4452
Capital Auto Auction Philadelphia:
5135 Bleigh Ave
Philadelphia, PA 19136
P: 215-332-2515 F: 215-332-2534