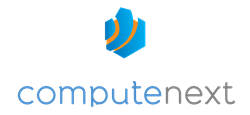 Bellevue, WA (PRWEB) December 10, 2013
ComputeNext the cloud broker platform and provider of marketplace technology has reached a milestone, unifying the cloud service offerings from 26 different IaaS providers and a half-dozen ISVs into its e-commerce cloud platform. IT organizations and developers can search for, use and manage open source software or unique on-demand offerings and launch them on a diverse selection of instance types, with over 1,000 permutations of compute, storage, and software types readily available for provisioning from a single account and unified invoice.
Key Facts:
26 IaaS Providers' service catalogs unified on the ComputeNext marketplace
50+ unique locations worldwide available to provision IaaS
5 ISVs including Media, Broadcast, and IT software providers have added their offerings to be available for provisioning on top of the marketplace
63 on-demand Open Source or Licensed Software offerings available
ComputeNext federation of on-demand public cloud services assembles these offers that consumers can discover, purchase, and provision in a matter of minutes across 26 diversified IaaS providers with compute and storage available in over 50 unique data center locations worldwide allowing IT professionals and developers to design for higher availability than using limited multi-scale management platforms or single IaaS providers. The ComputeNext cloud marketplace grants access to all providers and locations with a single account, unlike other multi-cloud management platforms which require multiple accounts, business relationships, and API key management.
Users can browse the services and drill down through a variety of filters. This functionality makes it possible, among others, to sort based on price, look for opportunities to arbitrage cloud services, find a cloud service provider whose cloud platform matches their private cloud for more compatible hybrid cloud deployments, as well as the ability to geo-locate workloads with specific requirements.
The developer community, and organizations which align towards DevOPs philosophy can use a one-to-many gateway and access the entire inventory of on-demand software and IaaS available using a RESTful interface or other libraries which ComputeNext has built support for. It's possible to utilize configuration management, cookbooks, and provisioning using Opscode Chef through a ComputeNext built knife plug-in, or access through jclouds multicloud library and Clojure development language, as well as Compatible One's open source cloud brokerage model.
"Since its inception 3 years ago, we have imagined ComputeNext as a public federation of cloud services that by analogy could be described as the combined services of Amadeus and Expedia for the Cloud," said Sundar Kannan, ComputeNext CEO. "We are developing very interesting software layers for our customers and partners that will allow new features and pilots to be implemented rapidly. The public cloud market has reached a maturity that will empower new forms of marketplaces that are going to change the paradigm of cloud offers in the near future."
About ComputeNext
ComputeNext – most recently named the "Best Cloud Broker" at the 2013 UP-start Cloud Awards and a Gartner Cool Vendor (2013) in Cloud Service Brokerage is a Bellevue, WA based cloud-technology company which is pioneering the way organizations search, discover, procure and provision cloud services. As a leader in building federated cloud ecosystems they enable end-to-end transactions across platform agnostic infrastructure. As a founding member of the IEEE Intercloud Testbed project they're working to realize their vision that a handful of IaaS providers cannot efficiently satisfy the world's computing demands. The ComputeNext cloud marketplace delivers a transparent and transactional user experience for the search, discovery, and provisioning of cloud services.
For more information please visit http://www.computenext.com