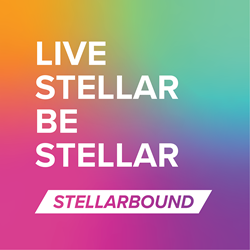 DALLAS (PRWEB) March 12, 2020
Stellarbound opened it's online shop in January 2020 and specializes in high-quality hemp-based CBD products. The owners bring a long tradition of crafting custom-made hemp products for family and friends, and they recently decided that the time was right to make their craft available to the general public. The passage of new state laws as well as the implementation of the U.S. Farm Bill in the year 2018 are reflecting a new way of thinking about cannabinoids, and even the grandparents of the Stellarbound's founders admitted that after several weeks of using CBD products, they experienced better sleep and the aches and pains that had become of their normal existence began to fade away. They also reported feeling less stress and anxiety and an overall improvement in their mood.
Research on cannabis products was stalled for decades, and more is still necessary to determine its benefits. However, the founders of Stellarbound firmly believe that their products have the potential to change lives for the better. Each product is subject to a full-panel safety test before being released to the general consumer market. As part of their commitment to the betterment of society as a whole, Stellarbound has a program in place that gives a percentage of its proceeds to good causes.
Stellarbound founders are also aware that CBD products can be prohibitively expensive, and to that end, they're dedicated to keeping their prices as low as possible as well as offering free shipping for customers going through their online ordering portal. Products are crafted using CBD and MCT oil rather than the full-spectrum CBD other producers use. The manufacturing process used in Stellarbound's products creates an end product with a neutral taste and smell that also contains no THC.
In keeping with the philosophy of less is more, Stellarbound offers two products: 1000mg CBD Isolate Oil and 2000mg CBD Isolate Oil. Stellarbound looks forward to serving consumers by providing safe and affordable CBD products for many years to come.