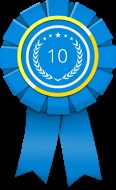 SAN FRANCISCO (PRWEB) January 31, 2019
Recently, 10 Best Design chose the winners of its Best Magento Web Design awards for January 2019. For January 2019, Ruckus Marketing, EIGHT25MEDIA, and SPINX Digital took the top-ranking positions.
This award is extremely important due to the impact of Magento in the web design industry and on business in general. As Internet access grows, smartphones become cheaper, and more businesses establish e-commerce hubs, people will undoubtedly buy more products online. While the world's biggest companies have done business on the Internet for many years, many millions of enterprises just in the United States have no online presence. Building websites is simply out of most business people's league. They only have so many hours in a day's time, and they spend most of their working hours operating their businesses.
It is possible, however, to create web-based places of business without learning HTML, CSS, JavaScript, or any other programming language. Magento is the answer for a fair share of business people. Magento is a pre-built e-commerce platform that can easily be implemented into any business' website. Further, it is open-source, lending itself to being customized by entrepreneurs and non-owner businesspeople who need to meet their entities' specific needs.
Modifying the open-source Magento requires technical knowledge, however, leading businesses to seek help from professionals who can help them stand out. So how do businesses find the best Magento web designers? The Internet is full of reviews of Magento web designers, though many reviews aren't current and fail to reflect what's currently going on at those businesses. Web design changes quickly, forcing web designers to engage in continuing education or face obsolescence. That's where 10 Best Design comes in.
For much of the past seven years, 10 Best Design has ranked Magento web designers based on their current body of work, recent reviews, and talk around the industry. 10 Best Design knows far more than any individual consumer does because the company has a slew of expert Magento and other e-commerce web designers among its ranks.
In the past few months, these rankings have become more detailed. January 2019's best three best Magento web design firm candidates were EIGHT25MEDIA, SPINX Digital and Ruckus Marketing, in no particular order. Top Magento web design firm EIGHT25MEDIA is a Google Partner, a distinction that indicates the firm is well-versed in online advertising through Google Ads.
SPINX Digital does not have the costly certification, though the company makes a strong push for its spot on this month's list of top Magento website design businesses based on its strong portfolio alone. Ruckus Marketing is one of New York City's top web designers and one of the best Magento web design firms in the United States. As a leading Magento web design agency, Ruckus Marketing boasts a portfolio that includes the likes of Harley-Davidson Motorcycles.
For more information about January's award winners, visit http://www.10bestdesign.com.