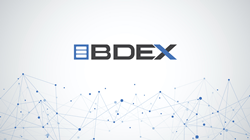 In a world where data has become our most valuable commodity, ensuring its accuracy must become our top priority.
FORT LAUDERDALE, Fla. (PRWEB) November 05, 2020
In order to increase awareness of ad-fraud, premier data exchange platform BDEX is naming and shaming the ten worst-offending fraudulent IP addresses for the month of August 2020. These IP addresses are linked to thousands of identifiers, clear signs of fraud scams such as click-farms, bots, and other forms of false identifiers.
In its white paper study, BDEX found that, on average, 25% of device identifier data sold in U.S. markets are invalid. Using industry rates of usable consumer data and average ROAS, BDEX found that eliminating this bad data can improve return on advertisement spend (ROAS) by as much as 43%.
This unusable data stems from not only invalid identifiers and invalid identity linkages, but also unactionable identifiers, such as bot-farm generated IDs and other types of fraudulent activity. This issue correlates to real economic damages for companies: according to the Association of National Advertisers, losses due to fraudulent ad impressions were estimated to total $5.8 billion globally in 2019.
As the U.S.' largest data exchange, BDEX has the ability to monitor the entire data ecosystem while constantly vetting data quality. It has named the following as the biggest sources of fraudulent click-farm data for August:
The Ten Most Offending Click-Farm IP Addresses:
99.35.150.59 - 2578 links
95.9.175.215 - 1734 links
99.203.17.99 - 1512 links
99.101.102.218 - 1511 links
89.187.164.79 - 1257 links
71.54.20.65 - 1203 links
69.178.100.12 - 1134 links
95.9.59.142 - 1120 links
97.77.62.130 - 917 links
These links encompass all identifiers to that address, such as MAIDs, MD5s, email addresses and other identifiers.
Ad fraud is difficult to eliminate and it requires a commitment by all those in the data space to do their part.
"In a world where data has become our most valuable commodity, ensuring its accuracy must become our top priority," said David Finkelstein, CEO and co-founder of BDEX.
To help other companies in the data marketplace address this issue, BDEX is also offering some practical tips to detect potentially fraudulent identifiers:

Be mindful of IP addresses linked to more than 6 email addresses, and emails that are linked to more than 4 IP addresses.
Be cautious of emails using proxy servers to obscure their source and identity. While not a direct indicator of fraud, this could be a sign of geo-masking for fraudulent purposes.
Avoid MAIDs associated with excessive traffic or unrealistic consumer characteristics.
BDEX hopes that by sharing these insights, it can help bring this critical issue into the limelight and start a discussion on how marketers and advertisers can leverage big data tools to manage bad consumer data and save time and money.
Read the full white paper on BDEX's site here.
About BDEX
Established in 2014, BDEX is the first ever Data Exchange Platform (DXP) and is one of the Inc 5000 fastest-growing privately-owned companies in the U.S. Combining the functionality, data, and reach of a traditional data management platform in a true marketplace environment with the most powerful, more accurate identity graph in the US, BDEX empowers B2C companies to use the power of data to understand consumer behaviors and intents helping them reach the right people at the right time. Find out more at https://www.bdex.com.