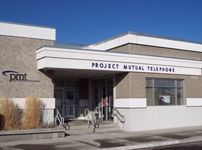 Project Mutual Telephone now has more insight into their network and devices than they had with their previous provider's tools.
Alpharetta, GA (PRWEB) November 20, 2015
ZCorum, an industry leader in the deployment of managed diagnostics tools and software for broadband providers announced the successful transition of Project Mutual Telephone's device provisioning and network diagnostics to ZCorum's managed services. The move from their previous provider to ZCorum gives the Idaho Cooperative device provisioning for data customers, and broadband diagnostics with TruVizion, ZCorum's patented cable modem and CMTS diagnostic application for DOCSIS, DSL, and fiber networks. Project Mutual Telephone's field technicians will also have access to TechVizion, TruVizion's companion app for mobile phones and tablets.
Located in southern Idaho, the one hundred year old telephone cooperative was organized in 1916 with thirty four members. Today, Project Mutual Telephone is a full-service communication/broadband company, providing local and long distance telephone service, high speed internet, computer service and repair for home or business, computer networking, phone systems, cloud services, and digital cable television service throughout the southern Idaho region.
Prior to signing with ZCorum, Project Mutual Telephone had been receiving monitoring and diagnostic support tools from another service provider but had begun looking for a solution that would better meet their needs. "Project Mutual Telephone now has more insight into their network and devices than they had with their previous provider's tools." said Alex Rivera, Sales Director for ZCorum. "The TruVizion platform integrates their subscriber data with an array of performance metrics gathered from customer and network devices, allowing call center staff and engineers to more quickly reach a resolution."
Project Mutual Telephone's field technicians will also receive TechVizion, the companion mobile app for TruVizion. The app gives field personnel the ability to have visibility not only to a single subscriber's modem, but any modem on their network, at any time, from any location. TechVizion also has the ability to show EMTA and port statistics, historical data and comparisons, device locations and CMTS statistics.
ZCorum's President and Chief Executive Officer, Julie Compann, expressed her gratitude that Project Mutual Telephone has become a part of the ZCorum family. "We are delighted to be working with such a long standing member of the Idaho community like Project Mutual Telephone and are looking forward to building on our relationship with them. We're honored that they've entrusted ZCorum to help with their broadband services."
About ZCorum
ZCorum provides a suite of broadband diagnostics and managed services to cable companies, telephone companies, utilities, and municipalities. As broadband providers face greater complexity and competition, ZCorum continues to help operators increase operational efficiency and reduce costs, while improving subscriber experience. This is achieved through ZCorum's diagnostics solutions for DOCSIS, DSL and Fiber networks, plus managed services that include data and VoIP provisioning, residential and commercial VoIP service, branded email and Web hosting, along with 24x7 support for end-users. ZCorum is headquartered in Alpharetta, GA. For more information, please visit http://www.ZCorum.com.