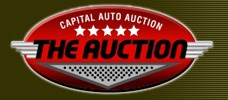 Capital Auto Auctions Live and Online Weekly Vehicle Bidding Opportunities for Boston Buyers
Boston, MA (PRWEB) December 26, 2013
Capital Auto Auctions is now holding public auto auctions in the Boston area weekly, live, and online. View thousands of vehicles available on the Capital Auto Auctions Website, accessible even before the bidding opens. Auto Auction MA shoppers now have better options with Capital Auto Auctions in Pennsylvania, auto auction New Jersey, auto auctions in Maryland, and public auto auction new Hampshire.
New cars and trucks are donated each day and all vehicles are available through the Boston-local public auto auction. Anyone who is eligible to buy a vehicle can buy vehicles at auction, and residents of any state are eligible to sign and drive. Check out the excellent prices on used cars for Capital car auctions Boston on the website: capitalautoauction.com. Be sure to check back frequently, because new vehicles are added daily.
All of Capital Auto's auctions are open to the public and the selection varies week-to-week so there is always something new to see. Professional auctioneers run all of their events across the eastern seaboard.
Sell or consign a vehicle at Capital Auto online car auction, and they will advertise, promote, and talk directly with buyers. They handle all of the work to ensure that buyers and sellers have no problems during the vehicle sale, and they do everything possible to make the process easy and painless. Bring the used vehicle to public auto auction and receive the kind of professional sales service that can only be provided by professional vehicle sales staff.
Public auto auctions buyers living in Boston MA can choose to visit one of Capital Auto's nearby locations or find the best deal on a vehicle on their website. Live and drive events are held each Saturday at 10:00 AM at all four locations in and around New England. Online public automobile auctions are launched every Saturday. Check the schedule for times and locations.
If you are planning to buy a car from Capital Auto Auction and you live in the Boston Massachusetts area, register online. Register before the bidding begins and get the convenience of entering payment information online. Bidding on real-time Internet auction items after completing registration at http://www.capitalautoauction.com. Capital Auto Auctions can be reached by phone at their New Hampshire office.
Capital Auto Auction New Hampshire
190 Londonderry Turnpike
Manchester, NH 03104
Phone: (603) 622-9058
Fax: (603) 622-9063