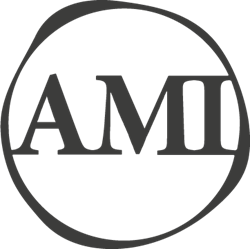 Our network of contributors teaches me something new everyday.
Edwards, Colorado (PRWEB) May 24, 2017
AMI, the network of stories worth reading, has now surpassed 13,000 contributing writers. This momentum builds on its recent 2017 Q1 achievement of 25 million minutes reading.
In a world where everyone has a voice and at least seven social media accounts - but isn't sure how to reach relevant readers - AMI believes it has found a sweet spot.
"Our network of contributors teaches me something new everyday," said said AMI Founder, CEO and only full-time employee of the company, David Smooke. "At the end of day, it's about getting our contributing writers more relevant readers."
For a frame of reference, when it comes to building a large talented network of contributing writers, HuffPost (founded May 9 2005) achieved 4,000 contributors on Feb 1 2010, at which point it had already raised $37 million in venture funding. AMI has achieved its growth to date as a bootstrapped startup with $0 in financing.
"Why contribute to AMI?" said David Smooke. "Our niche audiences love their subject matter, and there's little in life that matters more than stories. Stories that are real. Stories that build your network. Stories that move people."
You can learn more about contributing your stories emailing Stories@amipublications.com or visiting AMI.
About AMI
AMI is a network of stories worth reading. AMI prioritizes substance over clicks. The company started as ArtMap Inc., was the startup marketing agency in 2015 and pivoted into media in 2016. AMI properties include HackerNoon.com, ARTplusMarketing.com, FitYourself.Club, PSiLoveYou.xyz, FutureTravel.Today, 42Hire.com, Athena Talks, SmallBusinessForum.co, FestivalPeak.com, HealthCareInAmerica.us, MovieTime.Guru, KeepingStock.net, TheLacesOut.com, ResponsibleBusiness.co, and ExtraNewsfeed.com.