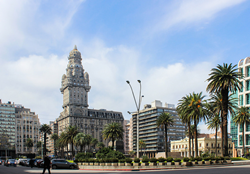 "In this report, we consider a selection of our top-recommended destinations through an LGBTQ+ friendly lens to shed some light on specific communities that demonstrate particular welcome."
BALTIMORE (PRWEB) May 12, 2020
"All around the world, communities exist where the culture is one of acceptance and friendliness toward LGBTQ+ individuals and issues and where legal protections exist. Our correspondents based in Latin America, Europe, and Southeast Asia highlight a selection of them, which includes destinations like Montevideo, Uruguay; Madrid, Spain; and Hanoi, Vietnam.
"The same attributes that make a place attractive to any prospective expat—things like warm weather, a low cost of living, natural beauty, sound healthcare, and plenty to do—these come into important play, no matter what. But in this report, we consider a selection of our top-recommended destinations through an LGBTQ+ friendly lens to shed some light on specific communities that demonstrate particular welcome."
In all, International Living correspondents have highlighted 13 gay-friendly destinations—in Europe, Latin America and Southeast Asia—ideal for vacation or retirement. Five of the best include:
Costa Rica
"Costa Rica is considered one of the most progressive countries in Central America – embracing green initiatives, welcoming different belief systems, and, as of May 2020, officially the first in the region legalizing same-sex marriage," says Kathleen Evans, IL Costa Rica Correspondent.
"That includes national legislation that offers domestic partner benefits. Same-sex partners are covered as dependents for the healthcare system in the country, the Caja Costarricense de Seguro Social, or simply known as the "Caja" (which is available to all, once residency is approved).
"LGBTQ+ rights have so vastly improved over the last decade that there are more hotels, tour groups and events targeting the North American market and beyond for gaycations."
The biggest LGBTQ+ population is easily found in the capital city of San José and its suburbs; offering locals and visitors a plethora of choices from gay real estate specialists to bars, hotels, events, and bath houses. Although in the report, Kathleen identifies many other areas for consideration.
Vietnam
"Vietnam has the most progressive laws in Southeast Asia for LGBTQ people," says Wendy Justice, IL Southeast Asia Correspondent. "There are no laws prohibiting same-sex relations and there never have been. Gay marriages are legal in Vietnam, though they don't carry all the protections that opposite-sex marriages have. Vietnam also allows gender-reassigned individuals to change their gender on their official documents. Gay characters appear in mainstream television shows and films, and most Vietnamese people, especially in urban areas, are quite accepting…a live-and-let-live attitude.
"The former U.S. Ambassador to Vietnam, Ted Osius, lived with his husband and children for four years in Hanoi and was instrumental in shaping the country's liberal attitudes toward its LGBTQ community. Aside from Taiwan, which has recently legalized same-sex marriage, Vietnam is the most accepting nation in Asia for LGBTQ individuals."
Gay Pride parades were first held in Hanoi, but now take place in cities across the country. The largest turnouts are in Hanoi and in Ho Chi Minh City (HCMC), where thousands of participants come to take part in the festivities.
Spain
Spain is openly gay-friendly. In fact, it hosts Europe's biggest Pride Parade.
"After suffering years of oppression under the Franco dictatorship, Spain threw its arms wide open to LGBTQ+ citizens, travelers, and expats," says Marsha Scarbrough, IL Spain Correspondent who lives in Madrid. "Same-sex marriage and adoption rights for same-sex couples were legalized in 2005.
"A 2013 poll by Pew Research Center showed that 88% of Spanish citizens accept homosexuality, making it the most gay-friendly of 39 countries polled. Madrid and Barcelona appear on many lists of the most gay-friendly cities. Gran Canaria, the largest of Spain's Canary Islands, is a world-renowned LGBTQ+ travel destination."
In the report, Scarbrough lists areas of particular interest—pride season typically kicks off in May in Spain, though—as everywhere—celebrations are on hold this year for social distancing.
Uruguay
"What's the most LGBT-friendly country in Latin America?" asks David Hammond, IL Uruguay Correspondent.
"Many say it's Uruguay where you a find culture that values tolerance and inclusiveness, and an LGBT legislative history that echos those values.
"Uruguay was the first country in Latin America to offer same-sex civil unions, which provide most of the same legal rights as marriage. Any adult couple (same-sex or heterosexual) who've been together for five years or longer can apply for a civil union at the Civil Registry.
"While you find expats, including LGBT expats, living in various parts of Uruguay, most live in Montevideo, Uruguay's capital and home to half the country's population. Montevideo sits on the north bank of the Río de la Plata, a sea-like estuary notched out of South America's Atlantic coast."
The LGBT Chamber of Commerce and Business of Uruguay website provides a calendar of LGBT-related events, connections, a list of member businesses, and even offers a diversity-branded debit card.
France
"France is often cited as one of the most gay-friendly countries in the world," says Tuula Rampont, IL France Correspondent. "In 2013, it became the thirteenth country to legalize gay marriage and several laws have been passed in recent years which prohibit discrimination on the basis of sexual orientation.
"In 2001, Paris became the first European capital to elect an openly gay mayor, Bertrand Delanoë, and the city maintains its status as the most welcoming city in France for the LGBTQ+ community.
"Keeping in pace with its northern neighbor, the Côte d'Azur city of Nice has proclaimed itself the Gay Capital of the French Riviera, and for good reason. A rainbow flag, or a rainbow sticker, has been placed in the windows of cafés, restaurants, and shops after these establishments have completely a training course administered by the city of Nice – in order to be recognized as LGBTQ+ friendly."
Several other, larger cities, like Lyon and Montepellier, are known for their gay-friendly climates. Over 20 French towns, including Tours, Marseille, and Aix-en-Provence, organize annual pride events.
The full report on 13 Best Gay Friendly Countries to Move to can be found, here: Best Gay Friendly Countries to Retire/Move to.
Editor's Note: Members of the media have permission to republish the article linked above once credit is given to Internationalliving.com
Further information, as well as interviews with expert authors for radio, TV or print, is available on request. Photos are also available.
For information about InternationalLiving.com content republishing, source material or to book an interview with one of our experts, contact PR Managing Editor, Marita Kelly, +001 667 312 3532, mkelly@internationalliving.com.
Twitter: @inliving
Facebook: https://www.facebook.com/International.Living/
About International Living
Since 1979, InternationalLiving.com has been the leading authority for anyone looking for global retirement or relocation opportunities. Through its monthly magazine and related e-letters, extensive website, podcasts, online bookstore, and events held around the world, InternationalLiving.com provides information and services to help its readers live better, travel farther, have more fun, save more money, and find better business opportunities when they expand their world beyond their own shores. InternationalLiving.com has contributors traveling the globe, investigating the best opportunities for travel, retirement, real estate, and investment.