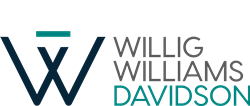 PHILADELPHIA (PRWEB) May 11, 2020
Pennsylvania labor, employment and workers' compensation law firm Willig, Williams & Davidson is pleased to announce that 16 of its attorneys have been named 2020 Pennsylvania Super Lawyers and Rising Stars.
This is the 17th year that managing partner Deborah R. Willig and firm partners Alaine S. Williams and Stuart W. Davidson have been recognized as Pennsylvania Super Lawyers, having been named to the list each year since 2004. In addition, partner Michael G. Dryden marks his 11th year of being named a Pennsylvania Super Lawyer.
Additional attorneys making return appearances on the Super Lawyers list include partners Nancy B. G. Lassen, Deborah M. Lerner, Ralph J. Teti, Irwin W. Aronson, Richard G. Poulson, Bruce M. Ludwig, Amy L. Rosenberger, and John R. Bielski and of counsel Ryan A. Hancock. Partner James S. Beall has also been recognized as a Super Lawyer, and attorneys Jessica C. Caggiano and Joseph D. Richardson have been named 2020 Pennsylvania Rising Stars. The firm's attorneys were recognized for their expertise in the practice areas of labor and employment, workers' compensation, and employee benefits.
A program of Thomson Reuters, Pennsylvania Super Lawyers is a rating service of outstanding lawyers who, through a peer review and independent research process, have been identified as attaining a high degree of peer recognition and professional achievement. Only the top 5 percent of Pennsylvania's 50,000 lawyers and the top 2.5 percent of up-and-coming Pennsylvania lawyers are named to the Super Lawyers and Rising Stars lists.
Candidates are evaluated on 12 indicators of peer recognition and professional achievement, including verdicts and settlements; honors and awards; special licenses and certifications; pro bono and community service efforts; and scholarly lectures and writings. The ultimate objective of Super Lawyers is to create a credible, comprehensive, and diverse list of outstanding attorneys that can be used as a resource for other practitioners and consumers searching for legal counsel.
About Willig, Williams & Davidson – Willig, Williams & Davidson (http://www.wwdlaw.com) is one of the largest and most respected union-side labor law firms in the United States. The firm has offices in Philadelphia, Harrisburg, and Jenkintown Pa., as well as Haddonfield, N.J., and Chicago, Ill. Founded in 1979, Willig, Williams & Davidson focuses on representing labor unions, employee benefit funds, and individual working people and their families on a variety of legal fronts, including national, regional and local contract negotiations; election and campaign finance; dispute resolution through mediation, arbitration and litigation; family law matters; benefits law design and compliance issues; discrimination, overtime and unpaid wages, and other employment matters; prepaid legal services for union members; social security disability; and workers' compensation matters in Philadelphia and beyond. Workers inspire us.