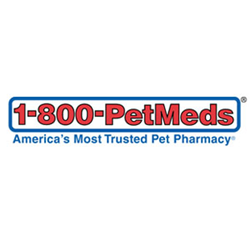 1-800-PetMeds®' support will help us continue to bring pets into our care who otherwise wouldn't make it out of the shelter system alive
DELRAY BEACH, Fla. (PRWEB) July 15, 2020
1-800-PetMeds® has come forward to support Austin Pets Alive! (APA!) with a sponsorship naming the pet pharmacy APA!'s Intake Sponsor for one year. The sponsorship will help support the organization's mission to save animals at risk of euthanasia as it overcomes challenges brought on by the COVID-19 pandemic. The pandemic has resulted in lost revenue and a 24 percent increase in intakes compared to the same time last year.
Since 2008, APA! has taken in over 80,000 pets in need of homes in Central Texas. The nonprofit organization rescues abandoned and homeless pets and provides everything they need to transition to their forever homes, including microchipping and spay/neuter procedures, as well as additional medical care and behavioral training. In 2019 alone, APA! rescued 10,000 animals at risk of euthanasia.
The APA! is a nonprofit organization that relies on grants, donations, and business sponsorships to fund its programs. Event cancellations and closures of APA! Thrift stores due to the COVID-19 pandemic have put a strain on APA!'s financial resources. Sponsorships have made it possible for APA! to accommodate the increase in intakes and continue to protect pets in need.
"By focusing on the specific needs in their community, Austin Pets Alive! has developed innovative programs designed to help save lives that would otherwise have been lost," says Larissa Schenck, Director of Marketing at 1-800-PetMeds®. "The record of 9 years as the largest No Kill city in the country is proof that the Austin Pets Alive! programs really work. Austin's transition from a kill-rate of 87% to a save-rate of 97% is truly inspiring."
"1-800-PetMeds®' support will help us continue to bring pets into our care who otherwise wouldn't make it out of the shelter system alive," says Corporate Relations Officer Hannah Horstman.
About Austin Pets Alive!
Austin Pets Alive! is a 501(c)(3) nonprofit organization. Austin Pets Alive! is focused on helping the healthy and treatable pets at risk of euthanasia at municipal shelters. Our mission is to promote and provide the resources, education, and programs needed to eliminate the killing of companion animals. To learn more, please visit http://www.austinpetsalive.org.
About 1-800-PetMeds®
Founded in 1996, Petmeds.com is America's Most Trusted Pet Pharmacy® providing fast, easy and helpful service to over ten million customers across the U.S. by delivering prescription and non-prescription medications and pet supplies for less, direct to the consumer through its 1-800-PetMeds® toll-free number, on the Internet through its website Petmeds.com, or with the 1-800-PetMeds® mobile app available for free at Google Play for Android and the App Store for iOS.