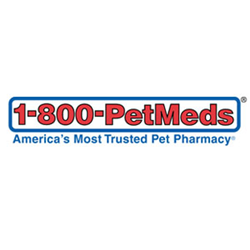 Get your family involved to make sure your pets are still getting plenty of love and attention. Your kids can play hide and seek with your pets while you handle your online Christmas shopping
DELRAY BEACH, Fla. (PRWEB) November 04, 2020
After a long summer of snuggles with your pet, pet parents might find themselves spending more time away from home again, whether they're going back to work or they're expecting to have a busy holiday season.
Lately, veterinarians around the country have reported an uptick in cats and dogs suffering from separation anxiety. If pet parents will be spending less time with pets, pet parents can help them adjust by making the most of the time they do have with their pets. That way, pets will be more likely to relax when pet parents are not around.
A great idea for pet parents that love unwinding at home with shows and movies is to play with their cat or dog instead of sitting on the couch while watching. Commercial breaks can also be used as short training sessions instead of fast-forwarding.
"Get your family involved to make sure your pets are still getting plenty of love and attention. Your kids can play hide and seek with your pets while you handle your online Christmas shopping," says Larissa Schenck, Director of Marketing at 1-800-PetMeds®. "Or, instead of driving around to look at holiday decorations, you can bundle up and take your family for a long neighborhood dog walk."
When pet parents can't be home with their pets, they can be monitored for signs of separation anxiety with a Furbo Pet Camera. It has two-way audio so pet parents can chat with pets during breaks at work, and pet parents can even launch treats at them to reward good behavior when they're behaving appropriately.
1-800-PetMeds® is giving away four Furbo Pet Cameras. All pet parents are invited to enter for four chances to win.
The 1-800-PetMeds® Watch Your Pet, Toss A Treat Sweepstakes runs from Wednesday November 4, 2020, through Monday, November, 30, 2020. Everyone who enters from 12:01 AM Eastern Time ("ET") November 4, 2020 to November, 30, 2020 at 11:59 PM ET is eligible to win. Each week throughout the month of November, 1 winner will be chosen. There will be four (4) winners total. The winners will be notified via email on 11/10, 11/17, 11/24, and 12/1. To enter, visit the Watch Your Pet, Toss A Treat Sweepstakes page, enter your information, and submit your entry.
About 1-800-PetMeds®
Founded in 1996, Petmeds.com is America's Most Trusted Pet Pharmacy® providing fast, easy and helpful service to over ten million customers across the U.S. by delivering prescription and non-prescription medications and pet supplies for less, direct to the consumer through its 1-800-PetMeds® toll-free number, on the Internet through its website Petmeds.com, or with the 1-800-PetMeds® mobile app available for free at Google Play for Android and the App Store for iOS.