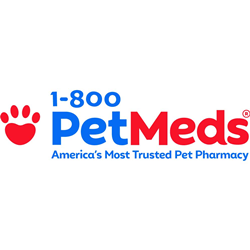 "The first-ever Paws for a Cause will give an inside look at how the NHS supports pets and their new families from intake to adoption and beyond," says Larissa Schenck, Director of Marketing at 1-800-PetMeds®. "We're honored to sponsor adoption week to help make success stories possible."
DELRAY BEACH, Fla. (PRWEB) April 26, 2021
Nevada Humane Society (NHS) cares for over 16,000 pets in need each year at its Reno and Carson City adoption centers, providing training, rehabilitation, and medical care until each pet is matched with their forever home. The organization also helps reduce the number of animals surrendered by providing low-cost spay and neuter programs and pet food assistance to low-income families.
Through the month of May, NHS will host Paws for a Cause, their first-ever online fundraising event. The educational campaign will take its virtual audience on the four week journey of a pet's transition from intake at the shelter to finding their forever home. NHS hopes to raise $100,000 to help them get closer to their ultimate goal to make Washoe County & Carson City no-kill communities.
1-800-PetMeds® is sponsoring the Paws for a Cause for Adoption Week, the first week of the month-long virtual event during which NHS will highlight the story of a long-term pet's journey to her forever family. Funds raised during Adoption Week will help the organization provide life-saving care and find new homes for pets at Reno and Carson City shelters.
"The first-ever Paws for a Cause will give an inside look at how the NHS supports pets and their new families from intake to adoption and beyond," says Larissa Schenck, Director of Marketing at 1-800-PetMeds®. "In Carson City alone they've increased the life-saving success rate from 55% to 95%. We're honored to sponsor adoption week to help make even more success stories possible."
About 1-800-PetMeds®
Founded in 1996, Petmeds.com is America's Most Trusted Pet Pharmacy® providing fast, easy and helpful service to over ten million customers across the U.S. by delivering prescription and non-prescription medications and pet supplies for less, direct to the consumer through its 1-800-PetMeds® toll-free number, on the Internet through its website Petmeds.com, or with the 1-800-PetMeds® mobile app available for free at Google Play for Android and the App Store for iOS.
About Nevada Humane Society
Nevada Humane Society is a 501c3 non-profit organization and the only open-admission, no-kill shelter in the state of Nevada. Incorporated in 1932, it was originally created to address the suffering of local stray animals. To date, NHS has saved over 100,000 animals and is dedicated to continuing to grow their life-saving programs and ultimately making Washoe County & Carson City no-kill communities.