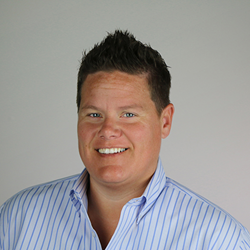 BRISTOL, Pa. (PRWEB) June 14, 2019
1SEO I.T. Support and Digital Marketing is proud to announce that their very own Jolin Bachmann is a winner of the CFO of the Year Award for 2019 by the Philadelphia Business Journal.
The Philadelphia Business Journal CFO of the Year Awards honor CFOs who are distinguished by their professionalism, resilience, integrity, and complete mastery of the social and financial skills that mark the greatest CFOs.
CFO Jolin Bachmann epitomizes hard work and dedication, and 1SEO is proud to have her leading the way as she continues to take the agency to new heights of success.
The Philadelphia Business Journal's editorial team selected this year's winners from a slate of nominees, focusing on criteria such as financial accomplishments, scope of responsibilities, tenure, leadership, community involvement, and influence on the company's business model.
For information about the incredible digital marketing agency Jolin Bachmann represents, visit https://1seo.com/.
About 1SEO I.T. Support & Digital Marketing
1SEO I.T. Support & Digital Marketing is a Philadelphia, PA-based digital marketing firm and managed I.T. service provider offering end-to-end solutions for their clientele, which is comprised of hundreds of businesses in countless industries that operate in several sectors, from the niche to the mainstream. With a full range of services, including social media optimization, content marketing, search engine optimization (SEO), web development, pay per click (PPC), proactive I.T. support, and managed I.T. services, 1SEO I.T. Support & Digital Marketing helps their clients win online and maximizes the efficiency and security of their I.T. infrastructure.
For more information, please visit https://1seo.com/. Or check them out on Facebook at https://www.facebook.com/1seoitdigital/ and on Twitter @1SEOITDigital