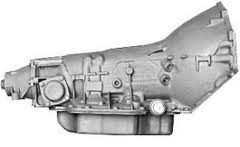 The TH series of gearboxes are meant to undertake higher wear patterns and mileage compared with regular editions.
Sheboygan, Wisconsin (PRWEB) August 18, 2013
General Motors introduced its TH200 series transmissions in the 1980s for performance vehicles. These units were quickly adopted by project car builders and have become popular on the secondary seller market. The GotTransmissions.com company is now selling 200R4 transmission units in used condition at http://www.gottransmissions.com/blog/chevy-transmissions/chevy-transmissions.
These complete units are overdrive editions that can be used to replace many of the electronic controlled units like the 700R4. These automatic transmissions are packaged with a price that is now lower than most advertised prices that can be researched online.
"The TH series of gearboxes are meant to undertake higher wear patterns and mileage compared with regular editions," said a transmission seller for the Got Transmissions company online. The units now in stock have joined the TH300 and TH400 units that were added earlier in the year.
Each used transmission that is currently positioned in the company inventory includes a torque converter and is ready for customer installations. These complete units provide a way that project car builders, vehicle owners and warranty service companies can replace a locked up transmission unit in compatible vehicles.
"We're now working closer with different distributors to supply units that differ from what is found inside retail auto parts stores," the transmission seller added.
The used TH200R4 editions that are now announced in stock and for sale can receive a quote for prices when customers make use of the accurate price delivery tools that exist online at the Got Transmissions company website.
About GotTransmissions.com
The GotTransmissions.com company now supplies units that are previously owned with lower mileage in comparison with what can be found from auction websites like eBay or other classified listings online. The company website is updated by staff members who research and present information in logical order for consumers to use for research. The GotTransmissions.com incentives for transmission freight shipments currently help remove the additional costs that a consumer would normally pay to purchase and ship each unit. The dedicated company staff are now available through online contact or a customer service number.