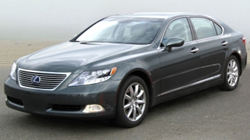 The used V8 luxury motors inventory that is promoted to consumers through our website introduces OEM builds at a lower price point
Atlanta, GA (PRWEB) May 13, 2014
The Lexus brand of vehicles continues to perform better each year based on technological advancements at the Toyota company. The Got Engines company is now increasing the size of its luxury engines inventory by adding 2010 Lexus LS 4.6 used engines for sale at http://www.gotengines.com/lexus/lexus-engines.html.
The arrival of more Lexus builds in the company inventory is one strategy used to attract purchasers of second hand motors. The 4.6 base motors found in the LS series are now positioned alongside the existing Lexus inventory acquired through Toyota resellers this year.
"The used V8 luxury motors inventory that is promoted to consumers through our website introduces OEM builds at a lower price point," said a GotEngines.com rep.
The 2010 Lexus LS inventory now available for retail purchase is improved in quality by the issuance of a three-year warranty option. Consumers can now select the base warranty package or choose to upgrade to more than 36-months of coverage.
"The quality of our inventory and programs to provide protection after sales are processed has contributed to more customer assurance over the past year online," said the rep.
The Got Engines toll-free number at 1-866-320-1065 is now supporting consumers who have questions about sale pricing for other programs this year. Direct distribution of pricing and warranty details are some of the benefits of using this contact solution.
About GotEngines.com
The GotEngines.com company offers used condition motors at a price that is affordable to all purchasers within North America this year. This change in price structures now provided by this company has improved the distribution of diesel and gasoline motors for sale. The GotEngines.com company has improved its toll-free phone contact solutions this year to support more consumers calling daily from various sections of the United States.