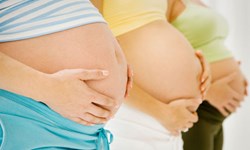 "The American College of Nurse-Midwives (ACNM) believes that, in the United States, all midwives should graduate from an accredited midwifery education program that is affiliated with an institution of higher education."
Birmingham, MI (PRWEB) November 26, 2013
Women's Excellence in Midwifery has Certified Nurse Midwives. The Certified Nurse Midwives (CNMs) will be providing health care to the women of Birmingham. CNMs provide primary healthcare to women including: prenatal care, labor and delivery care, care after birth, gynecological exams, assistance with family planning decisions, preconception care, menopausal management, counseling in health maintenance and disease prevention.
Certified Nurse Midwives have bachelors degree in nursing and masters degree in midwifery. In addition to classroom studies, CNMs are required to complete a comprehensive clinical residency program in a clinic and hospital setting. After successfully passing a national certification exam supervised by the ACNM, CNMs are licensed by the state. We are also required to maintain continued competency by attending educational presentations annually. All CNMs are held to rigorous standards of practice set by the American College of Nurse Midwives.
Women's Excellence in Midwifery focuses on providing a personalized approach to women's health and pregnancy with one-on-one care.
An additional location has been established at 511 Pierce Street, Birmingham, Michigan.
Our Certified Nurse Midwives support a holistic approach: a natural process of birth with minimal unnecessary intervention. Our Certified Nurse Midwives are specialists in the art of normal labor and birth. We provide prenatal education and answers to your questions. We view pregnancy as one of the most important events in a woman's life. Our CNMs help women birth their baby at Crittenton Hospital in Rochester, Michigan.