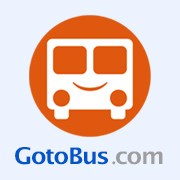 Cambridge, MA (PRWEB) November 07, 2013
Thanksgiving is right around the corner, and in keeping with the season, GotoBus has released winter schedules to assist travelers planning their holiday trips. This is one of the busiest travel times of the year, and airfares will only go up the further we get into the holiday season. Fortunately, bus transportation is an affordable solution to many budget travelers.
For those looking to partake in a one-of-a-kind Thanksgiving event, New York City is the place to be. The Big Apple will be hosting the classic Macy's Thanksgiving Day Parade once again, which will boast approximately 30 floats, 12 marching bands, and five performance groups this year. With the tallest balloon in the lineup measuring at five stories in height, an astonishing 90 handlers each are needed to guide some of these balloons through the streets of New York City. GotoBus is offering an extra 5% discount on bus and hotel packages for travelers going into the city for the event. Those who do not need lodging can still find and book affordable bus tickets to New York from multiple states.
Holiday travel can be tough and expensive, but with a wide array of vendors to choose from and a dedication to accessibility and low prices, GotoBus aims to make planning travels as easy and comfortable as possible. Potential passengers are advised to book their bus tickets in advance, as seats often sell out quickly and are harder to come by the closer the holidays become.
###
GotoBus.com is the leading online marketplace for inter-city bus tickets and bus tours. For over 10 years, GotoBus has connected travelers to the largest selection of bus companies in the United States. Its online booking system, similar to those used by major airlines, makes it easy for travelers to quickly compare bus schedules, prices, and pickup/drop-off locations for over 300 bus companies throughout the United States and Canada. GotoBus is the fastest growing gateway for bus travel on the internet today.
GotoBus® is a federally registered trademark of IvyMedia Corporation.