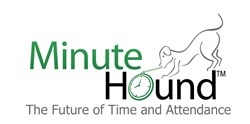 This time keeping system is especially useful in hospitals and patient clinics where it is essential that all employees show up on time to their required shifts
New York, NY (PRWEB) October 23, 2013
MinuteHound has recently announced the release of their latest biometric time keeping system that is specifically designed for the use of hospitals and patient clinics. From large scale hospitals to small doctors offices, this attendance system enables companies to keep track of their employees effectively.
Say goodbye to those old-fashioned time clock-in systems that leave too much room for error and ensure that all hospital and patient clinic employees are working their set schedule on a regular basis. Because time theft is one of the biggest issues among businesses around the country, MinuteHound eliminates this problem and gives companies a unique, effective, reliable and affordable way of keeping track of their employees.
About The Biometric Time Keeping System
The Biometric Time Keeping System from MinuteHound is a unique type of software that gives businesses of all sizes the ability to have their employees check-in and check-out of the clock-in system with ease. By simply using their own fingerprints, employees are able to clock-in and out in a matter of seconds. This eliminates time theft because each individual employee must use the time keeping system themselves and not ask another employee to clock-out for them. Through this system, business owners will always know if their employees are running late, if they leave work early, if they take advantage of their breaks and if they do not show up to their shifts.
This time keeping system is especially useful in hospitals and patient clinics where it is essential that all employees show up on time to their required shifts. One employee arriving late to work or not showing up can cause a huge problem for hospitals and clinics around the country.
In addition, MinuteHound's Biometric Time Keeping System software is entirely cloud-based. This means that hospitals and owners are easily able to check live reports from anywhere that they receive an internet connection. Travel around the world and always know what employees are up to and ensure that they are arriving to work on time. Those in charge can also be notified by text message or email if any employee arrived late to work or leaves early from their assigned shift. This allows hospitals to make well-informed decisions about their employees at all times. With no time cards to use, this MinuteHound software can save companies large or small inventory space as well as money that may typically need to be used on supplies.
No Obligation
With the release of the MinuteHound time keeping system designed specifically for hospitals and patient clinics, there is absolutely no obligation to try out the system and easy-to-use software. Try it risk-free today and take advantage of this plug and play software that is simple for all hospitals and clinics to set up and start using today.
MinuteHound Contact Information
Website: http://www.MinuteHound.com
Email: info(at)MinuteHound(dot)com
Phone: (800) 351-723