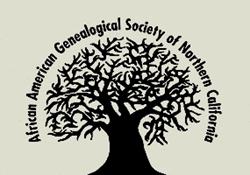 History may be accurate, but archaeology is precise. - Doug Scott
(PRWEB) October 10, 2013
AncestorEbooks, a website dedicated to the creative sharing of personal family history through the creation of Ebooks, announces The Afro American Historical & Genealogical Society conference will be focusing this year on the Sesquicentennial of the Emancipation Proclamation.
This year's conference will include 40 sessions focusing on resources, research methods, and historical events to build a family history. This year's conference has included many sessions that focus on the life and death of slave ancestors.
The Friday morning session will begin with 4 concurrent sessions including Port Royal: The Birthplace of Freedom in the Old South. The Sea Islands Experiment is about the tens of thousands of slaves who had been left behind by the plantation owners when they abandoned their lands at the beginning of the Civil War. The Experiment was a successful humanitarian effort used to prepare these former slaves for life as freed men and was considered to be successful, in that not only did the Afro American slaves work the land efficiently, they did so independent of white control.
Three other sessions also begin at 9am on Friday, Dr. Glenda Glover's Music Calls Us Home, Who Am I, a training session for Directors, Librarians & Teachers, plus the AKEE TREE: "A Descendants's Quest For His Ancestors On the Eskridge Plantations" by Stephen Hanks.
Among the many classes available to choose from are: Five Notable Women, More than 3/5ths: Myths and Truths About Slavery in the U.S., To Bury Our Dead Members, The Washingtons of Wessyngton, Researching Abandoned Cemeteries, Slaves, Contrabands, Soldiers & Freedpeople, and a Youth Family Heritage Project Presentations & Awards.
Additional sessions during the three day Conference will focus' on the lives of such people as John Dover, Daisy Bates and Daisy Lampkin, leading Civil Rights Activists, and William James Parker, who went from slavery to affluence. [bit.ly/15T5fSP]
Rounding out this conference, are many opportunities to learn about genealogy today, including: Looking for Your Ancestors in Unusual Places, Reclaiming the Past: Using Genealogy to Empower At-Risk Youth, and I Don't Think I've Done Enough: Getting Started with Your World War II Research. [http://bit.ly/15T5fSP
Gayla Mendenhall of AncestorEbooks said, "This conference has fantastic classes that encompass everything from researching former slave ancestors to Civil Rights Leaders and ending with encouraging today's youth. They also offer classes that will inspire you to learn as much about your heritage as possible, along with the research techniques to achieve them."
"The information you will learn from these classes will give your research added depth as you write your own family stories & share individual family trees at AncestorEbooks.com," concludes Mrs. Mendenhall, "The Afro American Heritage and Genealogical Society has made great strides compiling information and influencing African Americans who are proud of their heritage."