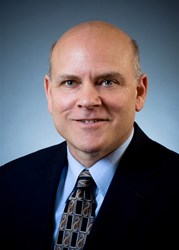 "I am pleased that the recommendations of our Commission over the past decade have helped make the Howard County's Pension Plans stronger."
Baltimore, MD (PRWEB) October 01, 2013
Christopher P. Parr, of Columbia-based Parr Financial Solutions, Inc. completed his 2nd, voluntary five-year term as a member of the Howard County Pension Oversight Commission. Mr. Parr also served as chairperson of the Commission since 2007 and during the turbulent "Great Recession" of 2008 - our country's most serious financial crisis since the Great Depression of the 1930's. He was appointed by County Executives James N. Robey and Kenneth Ulman, and approved by the Howard County Council. The Commission Code does not permit members to serve a third term.
The five-member Howard County Pension Oversight Commission is responsible for monitoring the combined pension plans of the Howard County Employee Pension Plan and the Howard County Police and Fire Employee Pension Plan. The plans have grown from $270 million of combined assets when Mr. Parr first became a Commissioner to over $650 million in combined assets as of July 31, 2013.
"I can't thank Chris enough for giving his time and knowledge in service to the Pension Oversight Commission," Howard County Executive Ken Ulman said. "We can't function as a democratic society without members of the community who are willing to share their expertise to make sure our operations run smoothly and effectively. Chris has played a vital role in securing the future for thousands of current and future retirees."
"In 2004 when I initially recommended Chris I was convinced that his skills and experience as well as his positive attitude would add great value to this important board. Now that I am a Howard County retiree, I am doubly grateful for his dedicated and effective service," said Richard Story, SVP Marketing, JPB Partners 2011 & CEO of Howard County Economic Development Authority, 1993 – 2011.
"I am pleased that the recommendations of our Commission over the years have always been taken constructively and have helped make the Howard County's Pension Plans stronger," said Parr. "There is always a delicate balancing act between providing well-deserved and competitive employee benefits, generating sufficient investment returns to keep pace with long-term actuarial assumptions, and higher county contribution rates in the form of increased taxes."
ABOUT:
Mr. Parr, a Baltimore native and resident of Clarksville, MD, is a Certified Financial Planner® Professional and President of Columbia-based Parr Financial Solutions, Inc. He also holds an MBA degree in finance from Loyola College in Maryland, earned his BA degree in economics from Western Maryland College, and is a member of the Class of 2002 of Leadership Howard County. He has been an owner of an independent, fee-only financial advisory firm for the past 20 years, following a decade in commercial banking,
Parr Financial Solutions, Inc. is a fee-only wealth management firm serving clients nationwide and specializing in helping clients achieve their long-term financial goals incorporating a customized investment management strategy with a pro-active financial planning approach. Parr Financial Solutions brings big-firm expertise to a boutique firm personalized relationship, providing holistic financial guidance with attention to detail.