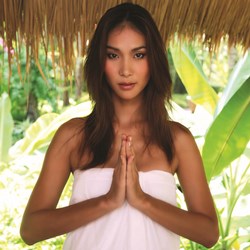 Las Vegas, NV (PRWEB) October 02, 2013
BestofVegas.com announces its partnership with the Paris Spa by Mandara to bring its visitors great deals on Mandara Spa treatments. When thinking about what to do in Las Vegas, indulging with a luxurious spa treatment at Mandara Spa is the perfect respite for Vegas relaxation. Start the pampering at the Paris Las Vegas Resort, which is already known for its lavish French-inspired décor. Inside this popular Las Vegas strip hotel, Paris Spa by Mandara has a 25,500 square foot facility with thirty spa rooms, six grande suites, a cardio-fitness center, full salon, and boutique store. Mandara Spa is appropriately adorned with a blend of Asian accents with a plush European feel. The spa treatments can satisfy all five senses for a tranquil session of spa serenity. Browse BestofVegas.com for two Mandara Spa packages that give refuge for travelers seeking an oasis in the middle of the Las Vegas Strip.
New Products on BestofVegas.com include:
Elemis Skin Specific Facial – Only $105 (Regular $155)
This 50-minute cleanse with active aromatherapy is the perfect facial for men or women. De-stress the pores and oxygenate skin cells with powerful premium oils. Guests have three options with the Elemis Skin Specific Facial. The Exotic Moisture Dew is perfect for guests with dry skin. The Fruit Active Glow treatment revives dull complexions for a health glow, and the Herbal Lavender Repair therapy helps heal and equalize a number of skin types.
Swedish Massage – Only $99 (Regular $135)
Leave the tensions of life behind with a classic 50-minute Swedish massage. Aromatic massage oils with a professional rub down of the muscles release the pressure for a massage that will help recover any undue stress of the circulatory, muscular, nervous, and lymphatic systems.
Before purchasing the treatment at BestofVegas.com; it is recommended to call the Mandara Spa for availability. Book an appointment at 702-785-5772, then purchase the Swedish massage and/or the Elemis Skin Specific Facial at a great low price at BestofVegas.com.
About BestofVegas.com
BestofVegas.com is an Entertainment Benefits Group Company (EBG) and has been delivering Las Vegas travel fun since 2001. Negotiating the best rates on hotels, tours, and shows, we work directly with partners to help visitors save money and really explore Vegas. EBG operates more than 35 locations in Las Vegas with a customer service call center available seven days a week. BestofVegas.com delivers special offers, exclusive Cirque du Soleil backstage tours, and great deals on what makes Vegas so fun.