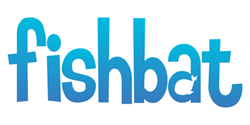 Bohemia, NY (PRWEB) October 01, 2013
Online marketing company fishbat responds to an article published by Forbes regarding the necessity of a social media presence for top business schools.
According to a September 30th Forbes article titled, "Business Schools Social Media Ranking 2013 – Do You Like, Follow And Subscribe?" business schools have hesitated to embrace social media as a marketing tool in the past, but now, most are beginning to develop a strong online presence.
The article says the top two schools that attract the largest following are Harvard Business School and Stanford GSB. "For those business schools teaching the importance of brand recommendations in marketing strategy, Facebook has emerged as an important battleground," the article says.
A recent report shows "that 46 percent of their respondents were influenced by their Facebook friends liking pages." Aside from Facebook, the article says business schools should not ignore other key social media networks like Twitter, LinkedIn, and YouTube. Each provides a major platform for the school to engage with potential students.
Justin Maas, vice president of client relations at online marketing company fishbat, believes that social networking has become one of the most important marketing tools in 2013.
"It's no surprise that top schools who specialize in teaching the tools and techniques of marketing and brand strategy have finally began to utilize those tools themselves," he says. "Since social media has become such an important factor in the marketing of major brands and products there is no reason why it couldn't have the same impact for colleges.
Schools with a stronger online presence are not only more likely to attract more followers, Maas explains. "They are more likely to draw in more potential students and provide them with several platforms of interaction. Ultimately helping them to better find the school that is the best fit for them."
fishbat, Inc. is a full-service [online marketing firm and social media agency dedicated to connecting all types of businesses with their target audiences in the most effective and efficient way. Through innovative strategies in social media management, search engine optimization (SEO), branding, web design, reputation management and public relations, fishbat promotes a consistent and professional online voice for all of its clients.